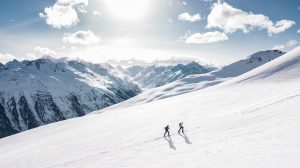 Ultimate Travel Bucket List
What could be better than waking up in a new place each day, taking away the stress of everyday life? In this article, I've put together the best destinations I've visited create the ultimate travel bucket list. I hope these ideas will inspire you to add to your destination or Ultimate Travel bucket list.
Visit the Grand Canyon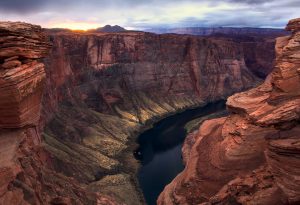 The Grand Canyon is a UNESCO world heritage site. Its offers plenty to see and explore so be sure to set aside a lot of time and energy. Before you travel be sure to plan an itinerary to be sure you get exactly what to see out of the trip. There are many activities such as trail, hikes and mule trips, however, if your not an activity type of person you can take a helicopter ride above the canyon.  When planning your trip be aware of the busiest and hottest months to visit are May to September.
See the Taj Mahal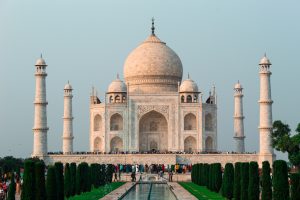 Millions of tourists are drawn to visit the Taj Mahal each year due to its amazing story. This monument built of white marble and semi-precious stones took over 10 years to build. Originally the Taj Mahal was built by Emperor Shah Mahal in honour of this favourite wife Mumtaz Mahal who later died during the birth of their fourteenth child.
Tourist from all over the world travel to take in the views of the Taj Mahal. The best time to visit the Taj Mahal is early morning as there are fewer crowds and you can take in the view of the rising, glowing sun against the marble structure.
Dive into the Great Barrier Reef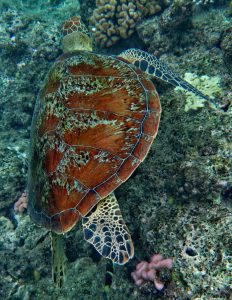 The Great barrier reef is the home of many diverse creatures such as dolphins, whales, sea turtles, dugongs and over 1500 species of tiny fish and marine structures. With its a ray of natural beauty, many tourists have the option of diving deep down this magical blue ocean. You can indulge yourself ina scuba dive or snorkel you can even immerse yourself on a helicopter tour above taking in the breath-taking views.
Trek the Himalayas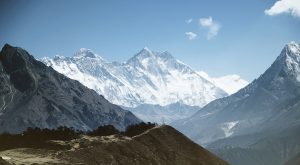 There are many trails available on this mountain range to suit all adventure types. You don't have to have climbed Kilimanjaro or Everest to get stick into this mountain range. This mountain range spreads across India, Nepal, China, Pakistan and Bhutan. There plenty of adventures to choose from however if you feel like a relaxing holiday why not stay at one of the lodges or luxury resorts theses are great for a leisurely traveller.
Feed the swimming pigs of Exuma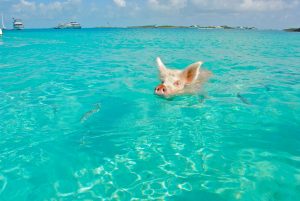 In the Outer Exuma is an island ruled by pigs, yes that correct pigs. This is the most popular attraction on the island. These pigs will hang out with you all day depending on how friendly you are. They will start off by swimming up to your boat as you approach the island, then swim with you in the sea and even take a bite out of your lunch.
There have been many stores and myths as to how the swimming pigs ended up in the Bahamas. Many think they survived and shipwreck and others think they may have e been left by pirates who ended to leave them for future meals but failed to return. The pigs tend to come out to play at midday when it is much cooler. They are great swimming companions and is probably my most unique bucket list experience.
Alaskan Cruise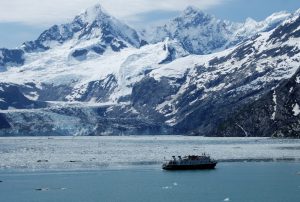 There are many cruises to choose from, be prepared for the Cotton white views, untouched glaciers and magical wildlife to take your breath away. One of the best ways to visit this extraordinary landscape is via sea. Try to pack for the cold weather however, remember those fancy dinners on the cruse and remember to those items should you feel the urge to dress up. This is one of the cruises I would definitely upgrade to a balcony view on. The morning view with my freshly made coffee was the bomb.
Walk across the great wall of China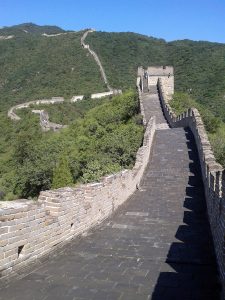 There are many ways in which you can explore this architectural masterpiece. You can choose to walk- please be aware you'll need good shoes, go by cycle, take a helicopter tour and even a cable car but only in some parts of the wall. The wall stretches across over 21,000km so it may not be possible to walk across the whole of the wall however half is doable. The best times to visit Bejing is between March to May or Spring to September.
Machu Pichu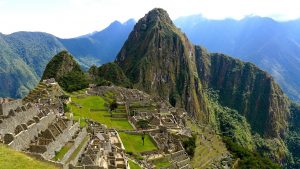 This UNESCO world heritage site is on many adventure seekers to-do list. The ancient Inca city is known for its inspirational archaeological structures and the area is believed to have many uncovered secrets. This may not be to everyone taste however if you do decide to visit be prepared for high altitudes, varied climates, rocky pathways and insects that bite. Furthermore, the best time to visit Machu Pichu is from May to September. The weather can be unpredictable so be sure to pack layers.
Surfing in Indonesia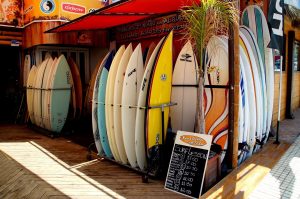 Surfing in Indonesia and other Asian countries has become more and more popular. The surfing industry in Indonesia, however, has become a multi-million-pound industry since the popular 1960s and 70s. There are many spots where you can avoid the crowds to read our blog on best surfing spots in Asia to find out more. If your thinking of renting a board there are many surf sport available to hire.
Explore Wildlife in Serengeti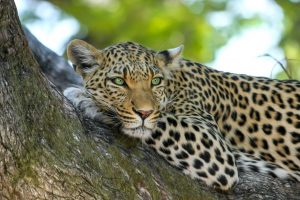 Serengeti is known for its game reserves, ecosystems and has the largest mammal migration in the world. You may sport one of the big five if you choose to go on a game drive during your adventure. Massai Masi is one of my favourite places to visit as you can learn about the local Masi people's culture, traditions and even buy some hand made souvenirs from them to helo the economy.
Tinking of planning a safari trip check out our blog on Planning a safari.
Stay in an Igloo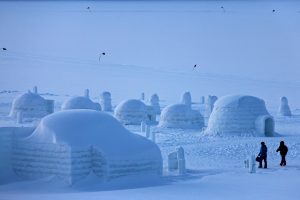 This alternative holiday may seem a little extreme however it's totally different to what it may seem. This may think why would anyone want to pay to stay in the cold without any amenities?. Modern-day igloos are packed with all the amenities you need to make your stay enjoyable. It's cosy and warm inside the igloo however to protect yourself from ice be sure to bring gloves and socks. You can stay in igloos all over Europe, however, my favourite is Norway, Austria, Finland and Sweden. The best time to visit would be between November to March as igloos are very dependent on the weather. You can also try the Ice hotel in Sweden another great ice-breaking experience.
La Tomatina Festival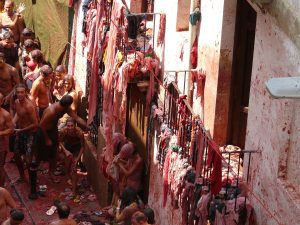 La Tomatina festival is definitely not to everyone's taste. This festival attacks over 20,000 participants from all around Spain as well as the world and is a full-on food fight. La Tomatina is held annually in the town of Buñol Spain. This tradition started in the mid-1940s and consists of participants throwing tomatoes at each other. If you intend to visit make sure you wear clothes you that you wish to discard after the flight as they will be smothered in tomato juice and skin. In addition wear closed, comfortable shoes so you don't lose them and take your valuables in a waterproof case I recommend a fanny pack.
Explore the marine life of the Galapagos Islands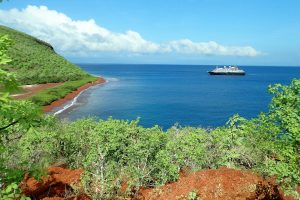 The Galapagos Islands consist of 18 main islands located off the west coast of South America. Ths islands host a number of rare wilderness such as lizards, Turtles, Gills, waved albatrosses sea lions, marine iguanas and many more. Once again the best way to visit the islands would be by cruise. This will allow you to make stops at all 18 islands go on excursions around the islands and taste its mouthwatering cuisine.
View the Northan lights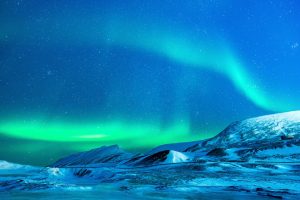 The northern lights are one of the most spectacular wonders of nature and to view them is on everyone's bucket list. The best time to view natures light show is during the winter months and the critical viewing times of between 8 pm and 2 am. It can get quite chilly during the night be sure to take hot beverages and warm layered clothing ready to view the best light show in history.
Enjoyed our blog on Ultimate travel bucket list ideas? why not check out our blog on top ten trending destinations.