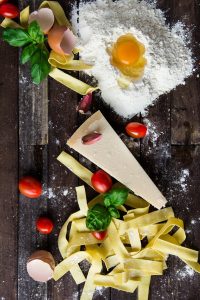 Top Must-Eat Dishes From Around The World
One of my favourite aspects of travelling is sampling the local cuisine. Whether it's sampling the local delicacies from street vendors or sampling a meal cooked by a family in their home. The cuisine can really define the culture of a country. In this article, we've come up with the top must-eat dishes from around the world.
There are many dishes you can try when travelling the world, however, we've come up with some of our favourites below.
Spaghetti Carbonara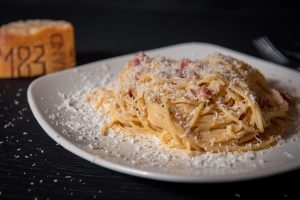 Originally from Rome, this Spaghetti consists of a creamy sauce, eggs, pancetta ( Italian sliced bacon) and olive oil. Its usually served with a sprinkle of parmesan cheese on top. This dish has been adopted by many countries such as the UK and America. If you do fancy making it at home make sure to cook the spaghetti al-dente!.
Croque Madame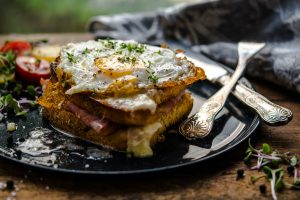 You may think of breakfast in France as croissants and pastries but think again. This Classic French breakfast is a great start to your day. The Croque Madam is a slice of melted cheese and a fried egg sandwich.  If you prefer this dish without the fried egg you'll find your self indulging into a Croque Monsieur.
Kimchi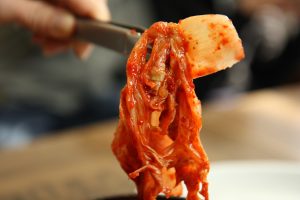 If you love Spicy food and vegetables this is the perfect dish for you. This Korean dish boasts a number of flavours such as onions, garlic and red peppers alongside the main ingredient the Chinese cabbage. This dish will be served in almost every Korean household and will be widely spoken about on the streets.
Borscht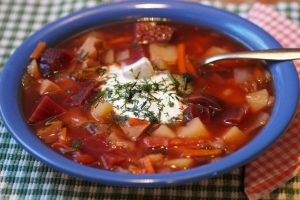 Originally for Ukraine and now widely popular across Eastern and Central Europe. Borscht can be enjoyed hot or cold. Due to its popularity, there have been many variations however the main ingredient is beetroot with a sock and sauteed vegetables.
Fondue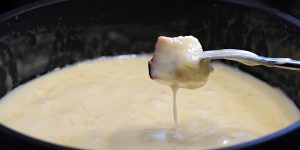 This is the Ultimate collective dish. Fondue is great for sharing with local families as well as a group of friends. This is a pot of cheese melted overheat. This is normally consumed with bread on a long-stemmed folk. There are many variations of this dish furthermore many even melt chocolate and dip in fruit for the ultimate dessert.
Tom Yum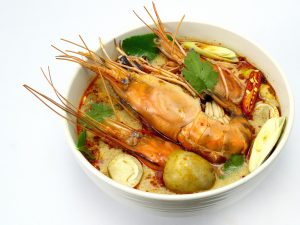 This Spicy soup is an array of flavours. It can be made with fish and chicken however it's main;y made with shrimp. Other ingredients include flavoursome herbs and spices such as lemongrass, Kaffir lime leaves, fish sauce and chillies. This Thai soup has bosts a number of distinctive flavours but be warned it does have a kick.
Bangers and Mash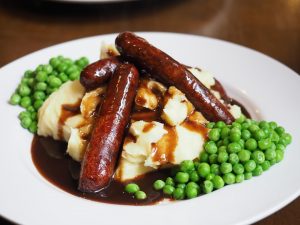 This dish consists of Sausages and Mashed potatoes with delicious onion gravy. This makes a delicious home-cooked meal and can also be found in many pubs over lunchtime. In addition, sometimes this dish may also be served with boiled peas.
Meat Pie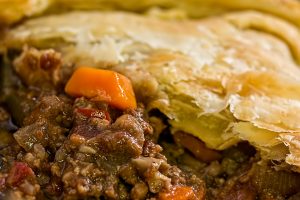 Meat pies are normally made of a shortcrust pastry with a minced meat filling. Many mince pies also contain other fillings such as onions, carrots and even mushrooms. In addition, these pies are great for lunch, dinner and even snacks. Don't forget to add the Tomato ketchup!
Sushi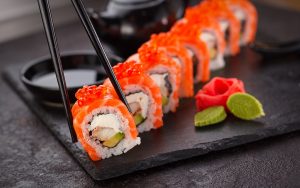 Sushi is the main delicacy of Japan it's a must-try when visiting. This dish consists of two main ingredients Rice and Seaweed also known as nori. These main foundations can hold any ingredients such as meat, seafood, vegetables and egg. This dish is always accompanied by pickled ginger, a spicy horseradish and soy sauce. This one of my favorite top must-eat dishes from around the world.
Souvlaki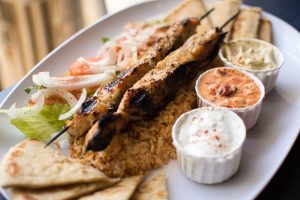 This is one of the best fast foods in Greece not only is it delicious it's also fairly priced. This dish is usually made with chicken, beef, pork or lamb cooked in the form of kebab on a skewer. Furthermore, Souvlaki can be served on a shish with various garnishes, photo chip or rice and even in a wrap.
Biryani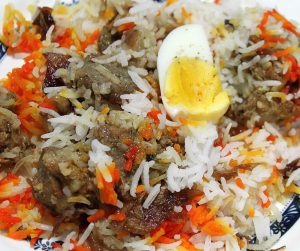 This dish is mixed with rice and various types of meat. Its found all over the Indian subcontinent. Furthermore, this dish is the main dish in a meal. The rice and meat are cooked separately and flavoured with an array of strong spices before being served together.
Vietnamese pho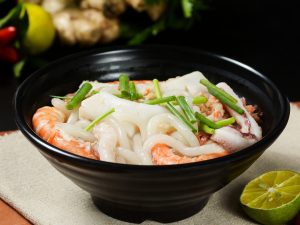 This heartwarming soup consists of various meats added to a broth and rice noodles. This popular dish is normally served on the streets of Vietnam with chicken as the main meat. Furthermore, this soup has been adopted by many nations and you may even find it in your home town.
Paneer Butter Masala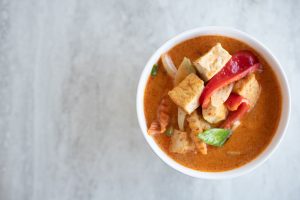 Paneer is a cheese you'll find on the Indian subcontinent. When added to butter masala ( a spicy tomato gravy) it makes the perfect combination of cream and spice. This dish can be served with rice or tandoori roti ( a flatbread). In addition, this dish can also be found in Indian restaurants across the globe but nothing beats the true flavour of the original in India.
Quesadilla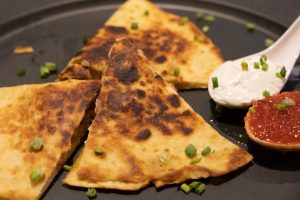 This dish is a take on the popular Spanish dish "cheese Tortilla." This Mexican food can be consumed as a snack or main meal. furthermore, it consists of a folded tortilla stuffed with meat, vegetables and cheese which is then grilled. Is normally served with sour cream, salsa and guacamole.
Paella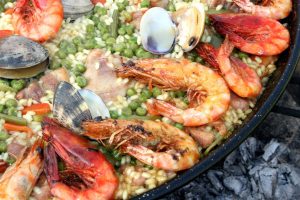 This traditional Rice dish is covered in saffron hence giving it that yellow glow. It normally consists of chicken mixed with seafood however there are many vegetarian options available. This popular Spanish dish gets its name from the Latin word Patella meaning "Frying Pan."
Jerk Chicken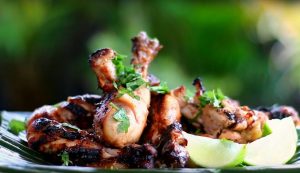 Originally from the Caribbean Jerk is a style of cooking where the meat is marinated with very hot spice mixtures which include in ingredients such as allspice and Scotch bonnet chillies among many other spices. This seasoning is normally applied to chicken or port mainly chicken but can be added to any other meat. Many also add this seasoning to seafood and vegetables.
Falafel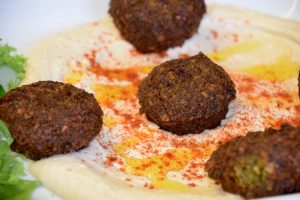 This Dish is mainly available across the Middle East. This ultimate dish can be consumed as a snack or even part of a meal. In addition, it is normally served in a pitta bread or wrapped on a flatbread. Falafels are normally topped with hot source, tahini or can be consumed alongside hummus. These little balls consist of a chickpea base which is then deep-fried.
Köttbullar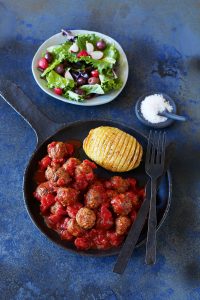 Köttbullar also is known as Sweedish meatballs are round balls of meat made from pork or beef mince. They are normally served with mash potatoes a creamy or tomato sauce and a dollop of Lingonberry jam.
Enjoyed our blog on the top must-eat dishes from around the world? Why not check out our blog on Tips for staying healthy while travelling.