Jungle Checklist
Travelling to the Amazon rain forest? Worried about getting around? The Jungle Checklist will take all your worries away. While in the Jungle you may be experiencing a number of activities such as canoeing, hiking, jeeps and many others that will require you to travel on your feet all day. A good strong lined backpack is the most convenient for this type of travel and its great to be able to carry your belongings on your back. Alongside your backpacks, its recommended to carry a small day pack to pop your essentials in. At Travel Stuck we have created a packing list below, it's not essential to carry all the items listed below as many travellers have managed with much less.
Essentials
Backpack sturdy deeps enabling you to carry belongings on your back.
Day pack for everyday essentials
Hiking boots or strong sturdy shoes suitable for hiking
Personal medication (if needed)
Camera preferably in a waterproof case
The Amazon rain forest can get hit during the day and rain at night. Clothing should be light and waterproof it fast drying, layered clothing works the best.
It's not advised to wear smart clothing when travelling in the rain forest. We do recommend bringing smart trousers, shirt or tops for evening wear to restaurants and hiking trousers for day use.
Sunscreen is a must due to the moisture in the Rain forest, you may need to apply it more than once a day to stop your skin drying out.
Insect repellent is another essential the Amazon rain forest hosts a number of exotic insects.
A sun hat and sunglasses are also recommended as it can get very hot.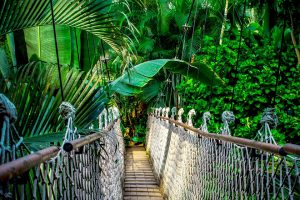 Additional Useful Items
Spare eyeglasses
Contact lenses
First Aid kit
Water bottle for long hikes
Flashlight for night hikes in the jungle
Swimwear shorts or costume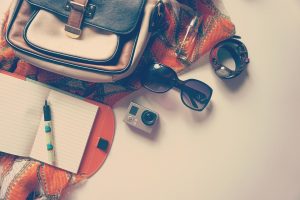 Please do keep in mind the airline has a 20kg limit, if you are however only carrying hand luggage this allowance will be less.
Find the Jungle packing checklist useful? are any of your friends planning gap year trips? share the Jungle Packing Checklist with friends and family.
Check Out the Top 10 Trending Destinations for fun facts about Ecuador.