How To Plan A Working Holiday In Australia
Australia has been a popular destination for travellers for a long as I can remember. Moreover, Australia has everything you'll want from partying all night, stunning nature and scrumptious foodie hotspots. In this article, we've come up with a guide on how to plan a working holiday in Australia
There are so many reasons why backpackers want to stay in the land down under for longer than a week. However, Australia is not the cheapest and many travellers will not have the funds to live here for a year let alone the two many wish to stay for. Working holidays are a great way for you to earn money and extend your holiday. Allowing you the opportunity to travel around this wonderful land down under.
So what is the Australian Working Holiday Visa?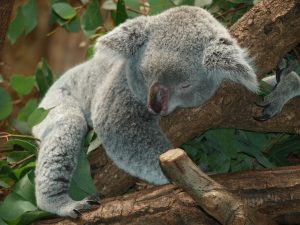 An Australian visa gives you the opportunity to work and earn enough money to travel for a year. However, you can only spend 6 months with each employer. If you want to extend your stay for a 2nd year if you complete qualifying farm work you can apply to extend your visa.
How to qualify for the Working Holiday Visa in Australia (subclass 417)
You must be 18-30 years old
You must be a citizen of an eligible country
You'll need a valid passport with at least 6 months until renewal
You must not have any criminal convictions
Prove proof you have sufficient funds (AUD $5,000)
Must NOT have held a working holiday visa before
You must apply for this visa while outside Australia
Have no dependent children
Be of good character and meet the health criteria.
There are two types of working visa's available within Australia, your home country may not be eligible for the Subclass 417. Fear not you may be eligible for the Work and Holiday Visa Subclass 462 instead.
If your over 30 and want to apply for a working visa don't worry about the age limit. Recently the Australian Government has decided to consider increasing the age limit to 35!
How much does a Working Holiday visa cost?
When applying for an Australian visa there can be many hidden costs associated. Youll initially need the funds to pay for the visa as well as funds to live from while looking for a job for the cost of living and so on. The Australian government also require proof of funds you'll need to provide. The two costs are broken down below.
Cost of visa: $440 plus a small surcharge for online credit card payments
Cost to enter Australia as proof of funds: $5,000
Make sure you save enough money before arriving in Australia. The money you'll earn from employers will help cover the cost of living however it can be quite costly travelling as a tourist. I recommend you save enough money to survive for 3 months even if you have a job pre-arranged just as a safety net and of course if you need to search for a job.
Top Tip: Staying in big cities such as Sydney, Melbourne and Perth can be quite costly so plan the budget for your trip wisely!
How long does it take to process?
From applying to complete the visa process can take up to 4 weeks. This gives you plenty of time to plan and save for your trip however we do recommend saving beforehand.
How long do I have to use it once I have it?
Once you've been approved for your working visa you can enter Austria and start working as soon a you like. You must remember you have 12 months to enter the country and activate your visa. If you don't use your visa within 12 months you'll be denied entry altogether and won't have a chance to apply again.
Now that you've set foot in Australia you have 12 months to work. As mentioned above if you take part in particular types of work such as fruit picking, farm work, fishing and mining amongst many others you can apply to extend your visa for an extra year!
What sort of jobs can I do with my Australian working holiday visa?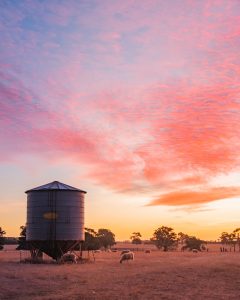 There are many jobs available from fruit picking to bartending and even office jobs in Australia. Some of the most popular jobs include fruit picking, waitressing and construction work.
If you decide to move around the country you can find a number of temp jobs such as an office temping job for 2 months in Melbourne.
Below is a list of expected salaries for specific industries please note these can vary:
IT/Web/Skilled Labour  (carpenter/plumber etc) from $28 – $40 per hour
Chef/Bartender – from $20-$29 per hour
Administration Assistant – from $15 – $22 per hour
Retail Assistant – from $15 – $22 per hour
Call Centres – from $18 – $22 per hour
Fruit Picking – from $16 to $22 per hour
Cook/Kitchen Hand – from $14 – $18 per hour
Resort Positions – from $15 – $21 per hour
Top Tip: If your thinking of extending your stay for an extra year you'll need a minimum of 3 months of farm work. This may seem like a lot of hard work which it is but its also very enjoyable. You'll need to decide early on if you'd like to extend your stay as it can change the aspect of your trip. The season and location can determine the type of farmwork available.
A working holiday in Australia is a once in a lifetime experience, its full of fun, adventure and independence.
You won't regret deciding to take on this challenging adventure. You'll experience a new extreme was to enjoy life in one of the most beautiful surroundings in the world.
Enjoyed our blog on how to plan a working holiday in Australia? why not check out our blog on visiting Dubai on a buget.