Best Wildlife Conservation Volunteering Trips
Whether you're an animal lover or just love nature there are many places to take part in conservation projects. While you're travelling around the world we have the best wildlife conservation volunteering trips available for backpackers.
Travel has enabled many of us the opportunity for exploring the big wide world. Furthermore allowing us to immerse ourselves in the captivity of creatures. Moreover, this passion and priority for travel we all thrive has started to impact the environment.
When we take photos of tigers in Africa or decide to go swimming with turtles in the Indian ocean we may not realise that this plane is actually a huge threat to these creatures. If your interested in helping these creatures we have a number of conservation projects to take part in while you travel.
Here is a list of our best wildlife conservation volunteering trips enjoy!
Join the fight against poaching in Lilongwe, Malawi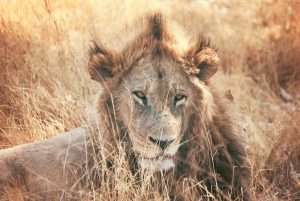 The one place in the world where you won't find a shortage of beautiful animals in Africa. In Africa, there are many wildlife projects you can get stuck into. The Lilongwe wildlife trust in Malawi have various programmes. These programmes enable you to get up close and personal with the big five and other animals.
The trust runs a number of projects from the Lilongwe wildlife centre and the Kuti Nature reserve next to the lake. The trust also correlates life-saving research for endangered species. There are many tasks volunteers can undertake while at the trust. These tasks range from caring for rescued species which have been threatened by illegal poaching, educating local communities about animal welfare and assisting the resident vets with rehabilitating orphaned animals.
The trust will take on 15 visitors at one time. This really enables you to tailor your experiences. You can spend your entire time at the trust however you can even split your time between the trust, sanctuary and even help with research projects out in the wild.
You'll be given days off from your volunteering where you can explore the surrounding areas. Why not make some friends and explore with the other volunteers or even have some epic nights out.
Duration: Two to twelve weeks
Cost: £1370+ (including accommodation, meals six days a week, work-related transport, training, airport transfer and a local sim card).
Where to stay: There are many other attractions to visit before you head up to the shore of Lake Malawi for your placement. My favourite hotel is the funky cichlid hotel located at the waterfront. You can expect to enjoy sunset beers around campfires, paddle boarding on the lake and even booze cruises. After all the hard work what a great way to spend the rest of your holiday!
check out our blog on planning a safari for some great tips!
Run wild with the horses in California, USA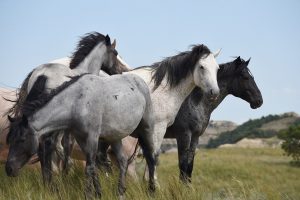 California was once home to hundreds of herd of wild horses. Moreover, this is now not the case as the numbers are very low. If you love horses and have always wanted to visit the American Wild West then this is the project for you. The return to freedom ranch educates local communities about the history and protection of these horses. Furthermore, the ranch provides a safety net for endangered wild horse species.
This 1500 ranch is located near Lompoc which is less than three hours by car from Los Angeles and only one hour by car from Santa Barbara. Volunteers will get the opportunity to spend the whole day, 7 days a week loving, caring and monitoring the herds of horses in the sanctuary. While on the ranch you'll be staying in the cosy barn that's located onsite.
If you're in the area for a limited amount of time Return to freedom offer weekend volunteer days. During these days the rach take on a large group of volunteers to help with larger projects they're working on. These volunteer days are free to attend ao if your keen to join make sure you apply well ahead to get your name on the list.
Duration: One-month minimum stay is required for resident volunteers ( you may need to obtain a temporary work visa).
Cost: Free for day volunteers, fee involved for resident volunteers – contact the ranch for more details.
Where to stay: interested in becoming a resident volunteer? you'll be staying in the onsite barn. Interested in the monthly volunteer days? we recommend staying at the Wayfarer Hotel in Santa Barbara.  While you're hanging out with the horses you'll also have access to beautiful beaches and wine trails. The hostels has beautiful glamorous dorms and private rooms. It also has an outdoor pool great for soaking up the sun.
Check out our blog on how to travel in the US on a budget this is a great way to extend your trip.
Protect endangered turtles in Kyparissia, Greece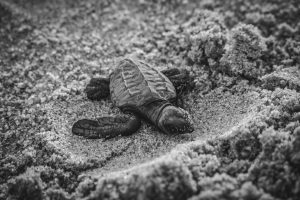 This is definitely one of the best wildlife conservation volunteering trips. The Bay of Kyparissia is located approximately 50km from Kalamata. This is one of the few areas in the region where you'll find the endangered loggerhead turtles nesting. If you choose to volunteer with GVI to help them with their conservation projects you'll be based in the small seaside village of Giannitsochori which is a critical spot for these projects.
Activities include monitoring the nesting activity along the beaches helping protect hatching turtles from predators and rough waves. This project will give you an amazing hands-on experience amongst a jaw-dropping scenery. During the project, you'll be camping under the blue skies and swimming in the clear blue ocean in your free time what more could you ask for. The Mediterranian will give you a real taste for olive oil.
This lifetime experience is run alongside the local authorities who have been providing over 70 years of research and protection of the turtles. Depending on your time limits and how much this project actually inspires you the volunteer programme enables you to stay for a few weeks or even a few months. Ever since I was little I've had a love for turtles and tortoises so this project really meant a lot to me I could even stay here for years!
Duration: Two to twelve weeks depending on your time limits.
Cost: £1295+ (including accommodation, meals, airport pick up, 24-hour support and relevant training).
Where to stay: Once you've camped out helping these wonderful baby turtles. Its time to treat yourself and what better way than in the capital Athens.  We recommend the Athens Quinta Hostal which is located in a historic building right in the city centre. The rooms are airconditioned, with a vintage finish and come with free coffee!
Wasgamuwa National Park, Sri Lanka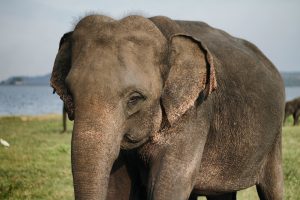 The volunteering opportunities run by the Sri-Lanka wildlife conservation society at the Wasgamuwa are second to none. If you've always wanted to work with elephants this will be an amazing experience for you. The conservation is always looking for new volunteers to help with new projects and have been hosting volunteers for over 2 decades.
Wasgamuwa not only homes these amazing elephants they also host a number of other wildlife such as fierce leopards and sleepy sloth bears. If your excited to volunteer in this part of the world your day to day itinerary will provide a wide range of experiences. This includes observing wild elephants in their habitats and supporting resident researchers. You'll also get the opportunity to travel to nearby villages to educate locals on wildlife conservation.
While volunteering you'll stay with other SLWCS volunteers and full-time staff at the Pussellayaya Fieldhouse. Located near the park you'll have the opportunity to make connections with other volunteers and animals.
Duration: One to four weeks, but it can be extended
Cost: £590+ ( Including accommodation, Relevant training and meals)
Where to stay: what a great way to end your conservation experience than to visit the rest of Sri Lanka. Why not visit the historical city of Dambulla which is located just an hour away from Wasgamunwa. There are many hostels embedded in the stunning forests such as the Dambulla Shan Inn.

Become an underwater scientist on the Cayman Islands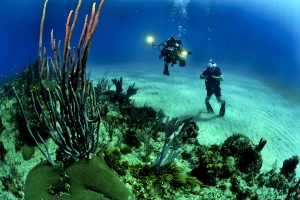 The main research for this project takes place in one of the smallest of the Cayman islands, little Cayman. If your an experienced diver and love to spend time underwater this is a great project for you to dive into. The project is organised by the Central Caribbean Marine Institute. The project runs during the summer months.
You'll be diving deep into the ocean to help resident scientists gather information and data about coral restoration alongside much more. Other tasks will include helping out with beach clean-ups and protect the locals from the deadly lionfish population.
In your spare time, you can kayak on the Caribbean sea or just relax under a nice cool palm tree what a dream.
Duration: One week
Cost: £1950 (including accommodation, meals, training and equipment)
Rehabilitate Tasmanian devils in Tasmania, Australia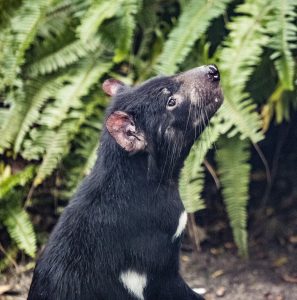 Australia is a popular destination for beaches, backpackers and thrill-seekers, however, there's no shortage of bizarre creatures. This destination is in need of visitors due to its deadly bush fires. Not only did these bush fires damage the economy they also displaced many vulnerable species from their natural habitat by destroying them. If backpackers ate committed to helping the Australian government with areas affected by these fires they can extend their working holiday visa's to work in the same spot 12 months instead of 6.
There are many different animal welfare projects around the country. These include helping rehabilitate koalas, wallabies and kangaroos after these dreadful bush fires. The most famous project in Tasman helps the islands most popular resident the Tasmanian devil.
The Tasmanian devil as been named as extinct form many years due to an incurable disease that spread across its population. However, you can still make a difference by volunteering through fronteering at the resource centre located in southern Tasmania. During your time volunteering, you'll take up tasks such as helping to care for Tasmanian devils, helping support the centre's vital breeding programme and assist with releasing healthy animals back into the wild. This is a great way to get up close and personal with these real-life fuzzy creatures.
Duration: One to eight weeks.
Cost: From £925 (including accommodation, training, airport transfer and bike hire).
Where to stay: you'll be provided with accommodation during the conservation project however why not spend a few days The bunkhouse have friendly dogs and a beautiful garden with mountain views where guest can enjoy BBQ's hosted by the owners for all their guests.
Escape to the wilderness in Sweden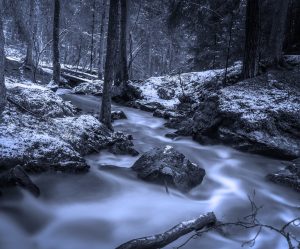 Sweden is always on many backpackers bucket list. What better way to spend this experience than to head to the Scandinavian wilderness. This project is run by the Scandinavian conservation volunteers where you'll have the opportunity to monitor local wildlife by tracking deep into the forests.
You'll get to learn how the volunteers use expert field equipment, track animals and collect DNA. Some of the animals species you'll observe along the way are brown bears, arctic foxes and golden eagles. On your way, you'll stay in tents and wooden cabin where you 'll really get to test your camping skills. This research not only helps track the local animal population but also helps raise any issues the animals may be facing.
Duration: Three weeks
Cost: £950 (including accommodation, camping equipment, meals, pick up and drop off from Stockholm and training)
Where to stay: why not have some time away from the wilderness and spend a few days in Stockholm. We recommend staying at the STF Youth Hostal af Chapman which is located in the city centre. The hostel is on an amazing sailing ship what a way to end your journey.
Enjoyed our blog on Best wildlife conservation volunteering trips? Check out our blog on the unlimited travel bucket list for more great unique holiday ideas.