Marrakesh is a place where tourist either hate or love. Before travelling to you need to adjust your expectations as its a place like no other. I loved travelling to Marrakesh, each day felt like I was visiting a whole new country. I just wish the first time I visited I checked out a blog such as Marrakesh travel tips
Marrakesh Travel Tips
Since travelling to Marrakesh we've come up with Travel Tips When Travelling to Marrakesh.
Don't Trust The weather
All ways travel with clothing for Extremely cold and fairly cold weather. Before travelling to Marrakesh I checked out the weather forecast, it was showing 20-25 degrees in November. I was fortunate to have the exact weather stated, however many of my friends have travelled with the weather showing 17-20 degrees and it has been more like 7 degrees.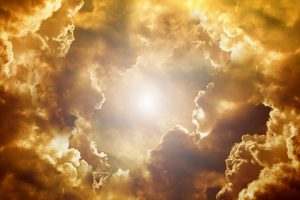 Be Prepared To Get Lost
When Travelling in Marrakesh I travelled with the Lonely Planet Guide to Marrakesh. The guide provided me with lots of places to visit but it was very difficult to use the map to navigate. The Madina streets are a lot like Italian streets but they can be a lot busier and complicated. The best thing about travelling down the side streets you can always make your way back to your hotel, many side streets will have a cafe, shop or Mosque that can help you navigate your way back to your hotel.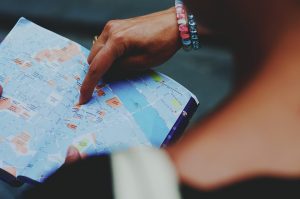 Marrakesh Is Safe: Take Precautions
Locals in Marrakesh can be very friendly. There are many travel blogs that mention they were harassed by locals. I haven't experienced this when I visited. One or two vendors were annoying but stopped once I said no to buying.
Jemaa El -Fnaa the main square I did come across some young children trying to sell packets of tissues. If you say no and walk away they tend to move on.
Loyalty Means A lot In Marrakesh
In Jemaa El- Fnaa you'll come across many different Fuite, Nut and Food stalls run by local vendors. You will also come across many souvenir stalls and hand made merchandise stalls. I wanted to get some local Almonds and Date to snack on in the evening the Vendor lowed the price and offered a further discount if I returned for more. I decided to purchase the almonds and return the next day for the dates as they were a little on the pricier side hoping for the discount.
Having tasted the wonderful taste of the almonds I returned the next day for the dates. The vendor offered me more than 30% off the original price for returning. Many Tourists don't return, having told the vendor I was also interested in buying date and only life close to the Square he said he trusted I would be back.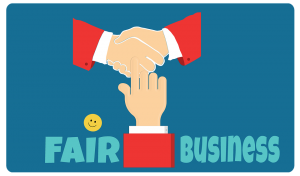 Prepare To Bargain For A Taxi
There are many taxi scams in Marrakesh. The most common place where tourists get scammed is at the airport. Takis to the Madina can cost between 300-350 Dirhams. It should only cost between 50-70 Dirhams. Many Tourists do agree to pay the price, it's no surprise many taxi drivers to charge this.
Unless you bargain the price you won't pay the normal price you should pay and will end up paying extortionate prices.  I was lucky enough to have transport provided for me included in the package holiday price, but I would no doubt bargain if I was to get a taxi.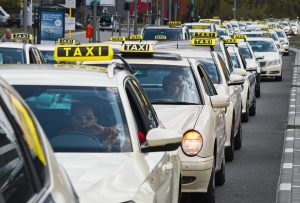 Luxury Accommodation Is Cheap
There are many places to stay in Marrakesh whether you're on a budget and looking for a hostel to stay in or looking for a romantic getaway in a luxury hotel. Hostels such as Waka Waka cost $5 per night. On arrival, you will be treated with mint tea and a plate of cookies. This is much more than you can ask for considering the price.
When I travelled I stayed at the Beautiful Riad Palais Sebban for $100 per night. This hotel is defiantly one of a kind.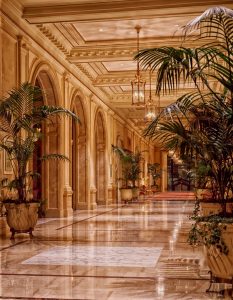 Prepare for Jemaa El-Fnaa Madness
When visiting Jemaa El-Fnaa Square you will see the Madness. Locals will ask you to pay them to take a photo and make you buy things. They will so try to make you pay to have a monkey on your shoulder or even pet a snake.
Don't let the madness of the Jemma El – Fnaa discourage you from visiting the beautiful square. There's so much you can see and experience. I absolutely loved tasting all the wonderful food available form the street vendors.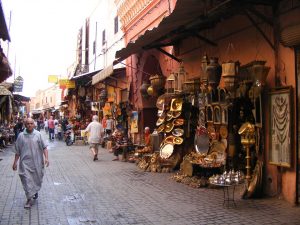 Save Money On Water
Finding water in Marrakesh is not the easiest and can be quite expensive. Many of the local cafe's will serve you with Morrocan tea or soft drinks in glass bottles such as coke, sprite and Fanta.
If you want to save money on the water get a life straw water bottle. The life straw water bottle has a special filter that allows you to drink tap water. You can even drink water from the waterfall.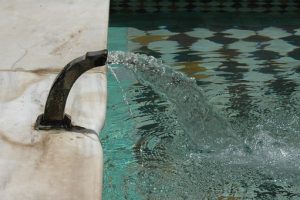 Don't Take Traveler Cheques
In Marocco, it's very difficult to cash traveller cheque. In Marrakesh, there's only one local in a small exchange store that will exchange them. It's best to avoid them unless your travelling with someone who can give you cash.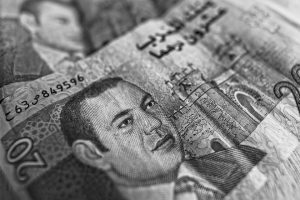 Take A Taxi To Visit Attractions
Having travelled to Marrakesh there were a number of attractions I missed that were mentioned in my Lonely Planet Guide. The streets can be very confusing and many of the attractions you cannot travel to by taxi. The main attractions such as the Atlas Mountains and Bahia Palace you should definitely take a taxi.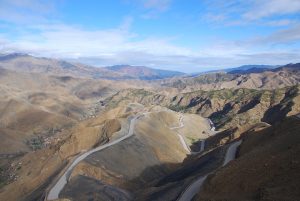 Enjoyed Marrakesh Travel Tips?
Enjoyed Marrakesh Travel Tips? why not share our blog with your friends and family?  check out our Top 10 Trending Destinations.