Travel Essentials To Never Leave Home Without.
No matter how long your vacation ma be there are many travel essentials to never leave home without. In this article, we will be looking at essential travel items that will make your holiday that much more enjoyable.
Can't decide whether to take a carry on or a suitcase checks out our blog on Essential travel items. 
Camera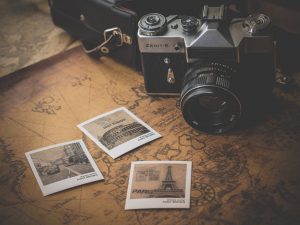 Taking travel pictures not only make your friends and family envious but they also provide a lasting memory of your experiences. There are many ways in which smartphones can take great pictures however DSLR cameras provide higher quality images.
If you do travel with a DSLR camera be wary of pickpockets and thieves, Read our article on staying safe while travelling.  
There are many cameras on the market, we have a few of our favourites listed below.
Canon Powershot SX730 is a great option when it comes to cameras. This cannon camera gives you the quality images of a camera without having to carry a bulky camera. It's easy to use the camera that won't weigh down or take up much space in your bag.  Unlike some cameras when using the zoom on this camera the pictures come up cristal clear.
If you're on a budget the Canon PowerShot ELPH 180 is the best. When I first started travelling I was unsure how long I would travel for or how much it would cost. My budget was a little low and this is the camera I opted for. In my opinion, this is the best quality camera for its price. The only downfall is the zoom quality this camera does not provide high-quality images when zoomed in.
Check out our blog on tips for taking great travel pictures. 
Card Reader
It's great to take an SD card reader when you're on holiday. If your travelling to multiple destinations it's great to download your pictures in case you lose your camera or it gets damaged. This card reader is easy to use and you can download images onto your phone within seconds. You'll also be able to upload your images to your social media sites easily.
The reason why this would be one of my favourite travel items is that it allows you to share pictures from your phone directly with your friends and family.
Microfiber Towel
Microfiber towels are great when your travelling. If your in a rush and need to shower just before you leave these will dry in seconds. In addition, these towels are great for the beach or if you're going on a water-related trip such as canoeing. These towers are also great on your hair as they tend not to pull and absorb the moister a lot quicker than a regular towel.
Battery Pack
Portable battery packs are great when travelling. These packs can get you out of sticky situations such as when your phones about to run out. These packs charge almost anything using a USB port like a mobile, tablet and many cameras.
Battery packs can charge multiple devices at once and are inexpensive. These packs are small and compact ensuring they can fit in backpacks and even fanny packs. I normally travel with two of these just in case I forget to charge one or you lose one.
Kindle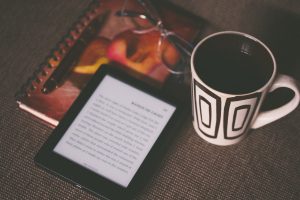 Reading can be a great way to pass the time on long train journeys, planes and bus rides. It's great to carry around books but I prefer to travel with my kindle.
Kindles are also great if your backpacking as they are small and compact and dot take up too much room in your bag. This means you don't have to worry about carrying heavy bags full of books, however, it is another electronic item to charge so be sure to take that battery pack.
Comfortable Shoes
When travelling abroad we all do a lot of walking. It's important to have a great pair of shoes, especially a comfortable pair. When I travel I tend to walk 10-15km a day. I managed to travel blister-free and my feet would be incredibly comfortable by the end of the day. You're probably wondering what I wear, it's nothing special just normal hiking shoes. When choosing hiking shoes it's important you get a size bigger as they tend to come up small and may cause internal blisters.
Headphones
Headphones are a very important travel item for me. Like in many of my articles I've mentioned I cannot live without headphones. When travelling you may need headphones when listening to music or videos so you don't disturb anyone.
There are many different types of headphones out there depending on your budget. I myself prefer earbuds because they are small and compact as well as the fact they charge in the case. Some travellers prefer the larger over-ear headphones as many are noise cancelling and can be great for train or plane travel.
Travel Insurance
Even if your travelling for a couple of days you need travel insurance. You never know what may happen when it comes to holiday. Even if you think you won't have any accidents we are all prone to the odd injury.
It's always good to be safe than sorry when it comes to travel insurance. The worse thing is when you get injured you have a huge bill or even have to travel home to seek medical help.
With travel insurance, you feel the security to participate in any activity you want such as scuba diving or paragliding. you'll be able to take more risks knowing you're insured.
Remember If you intend to participate in water sports many travel insurance requires to add watersports to the police in order to be covered.
Enjoyed reading our article on Travel Essentials To Never Leave Home Without? these are just some of our favourite travel items. Why not show your family and friends this artical.