Tips for Taking Great Travel Pictures
Taking pictures on a vacation can be easy, all you need are a few basic photo skills to get you going. Travelling can be a whole new ball game when it comes to photography. As travellers, we try to pack in as many cities as we can within one destination. It's important to capture as many magical moments as you can from each city. In this article, we will be looking at various tips for taking great travel pictures that will last a lifetime.
Add drama to your pictures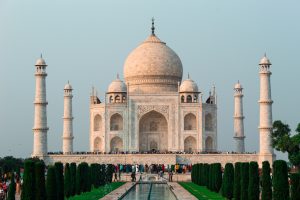 You can make your pictures more interesting and visually appealing by adding drama to them. There are many ways in which you can add drama to your pictures, one of the easiest ways is to show scale. This is as simple as adding people or natural features to your images. Furthermore, it's best to take photographs of big landscapes or monuments. When travelling to India one of my friends took a picture of the Taj Mahal with a group of tourists standing in front. This was a great image as the Taj Mahal was big a beautiful in the background with the tourists looking miniature in comparison in the front.
Clean up the clutter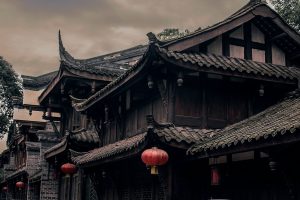 when we take photos of exiting new thinks it can be easy to forget the background or the importance f the image we are trying to capture. Before you capture the image really take a look a the image you want to capture. Eliminating clutter such as powerlines, billboards or even tourists walking through your photo it may be easier to move a few feet away to capture the image in its natural beauty.
Photograph the locals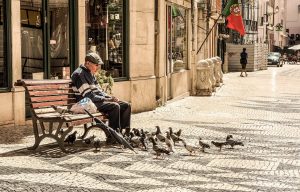 No matter what destination your travelling to its great to mingle with the locals. Before travelling why not learn some local words such as " Can I take your photograph?". It may feel a bit daunting asking locals to take their pictures. Why not offer to send them a copy of the photo who knows this could even lead to a life long friend like a pen pal. In addition, remember to take a note pad to write down their contact details such as email or address. It may not be safe to take your phone out in public so be wary of adding contact detail to your mobile.
Look for unique u
ncontrived photos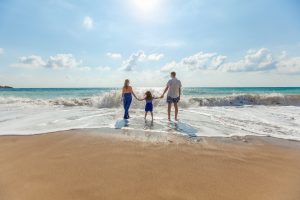 Uncontrived can be great when travelling, however, taking portrait photos of friends and family in front of famous monuments of landmarks can make your vacation album that more special. Furthermore don't forget to use the self-timer or remote shutter to include yourself in these photos.
When taking photographs make sure you take photos of things that interest you or will make you really remember your vacation. We all end up getting loured into taking images of pictures you see on postcards. You can take the postcards home as souvenirs if needed. Unique images are what really make your travel pictures special so keep a lookout for any opportunity you have to take these.
Remember that every photo has a story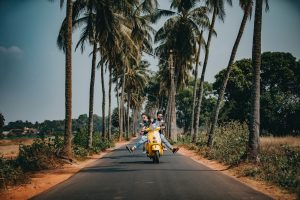 photographs are a great way to show off your vacation from the day you depart home to the day you finish and return home. There are many ways to make this journey memorable through your photos such as pictures of unusual meals you've had or even once in a lifetime activities you may have participated in. When you get home you can add these photos to an album or better yet select the ones that reflect your holiday the most and frame on your wall.
Get the Kids involved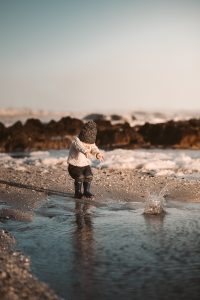 Travelling with kids? It's great to get them involved in photos as well. Nowadays with social media and selfie sticks, kids love having their photos taken and getting stuck in. This is also a great way to build fond memories with your children as you can great photo albums when you get home.
I have many photo albums from when I was a teen and travelled on holiday with my family. I'm now 31 and still love looking over them with my Mum, husband and other members of the family.
Remember not to post your location on social media sites as it can make you valuable to theft read our blog staying safe while travelling.
Be Aware of Camera Logistics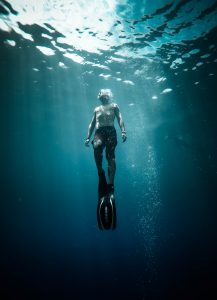 When travelling to the beach or participating in water-related activities saltwater and sand can become a nuisance when it comes to your camera.  If you're carrying a DSLR camera it maybe it's a great idea to take along a cheap underwater camera. These can be great to capture moments with kids and even when your scuba diving in Australia.
In addition, it may be an idea to carry extra memory cards. It would be such a shame if anything were to happen to your camera and the photos are not backed up.
In the evening remember to charge you battery and replace the memory card in your camera ready to get going for the next day. In the morning you'll be ready to go, I've had many moments where I'm about to take a trip and my battery is running low because I forgot to turn the plug switch on!.
Taking great pictures on your holiday can be easy and a great experience. Just by following our tips for taking great travel pictures, you'll have a lovely range of photos to show your friends and family when you get back home. You can even personalise these pictures into postcards.