Most Vegan-Friendly Cities in the World
When travelling abroad it used to be almost impossible to stick to a vegan diet unless you cooked your own there were little or no places to eat out. However these days are behind us and this is no longer the case. Here at travel stuck we have a list of the most vegan-friendly cities in the world. Making it much easier to tuck into Vegan food while travelling.
Tel Aviv, Israel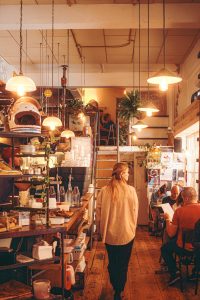 Tel Aviv has often been named the most vegan-friendly city in the world. There are hundreds of locally sourced naturally vegan foods as well as the many vegan-friendly restaurants making this destination top of the vegan foodie list. Tel Aviv has the reputation of being one of the most up and coming destinations. However with 5% of the population following a vegan diet this definitely worth travelling to for the Vegan-friendly food. Instead of thinking of the speciality restaurants why not try eating like a local. You'll never struggle to fill your appetite.
Where to Eat:  We recommend The Green Cat, Levontin St 7, Tel Aviv-Yafo offering vegan pizza with cashew cheese yum!
Berlin, Germany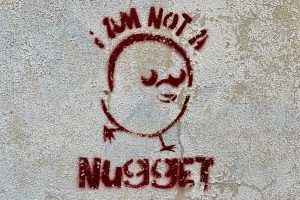 Welcome to the European capital of Veganism. Berlin is full of culture and attitude. Berlin is full of more animal-free products than any other city on the Europen continent. Many of the restaurants offer vegan-friendly dishes, however, you'll also be able to find your self 100 vegan restaurants as well what a bonus!
Where to Eat: We recommend The Bowl, Warschauer Str. 33, 10243 Berlin which is located above the Veganz Store this is a supermarket offering vegan and often locally sourced food.
Read here for more travel inspiration. Gems in Berlin you won't find in a guidebook.
New York, USA
New York, New York, this bustling city has become the hub for vegan cultures from around the world. The choices of food is never-ending for a vegan traveller. Not only does the Big Apple provide a number of vegan-friendly restaurants and bars, but you can also meet up with the vegan communities at local events and meetups.
Where to Eat: We recommend Avant Garden, 130 E. 7th St. Manhattan, NY 10009 here you will expect high-class vegan cuisine, at the pricy but worth every cent East Village café.
Read here for more travel inspiration. Visiting Newyork on a budget.
Warsaw, Poland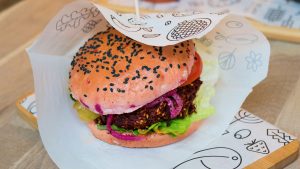 The number of vegan restaurants in the Polish capital has boomed and it looks like this trend is here to stay. The lively capital has vegan restaurants, markets selling fresh produce and many festivals offering vegan-friendly street foods. While visiting Warsaw why not try some polish delicacies, these popular foods were traditionally offered with meat-based products however they are now found 100% Meat-free!
Where to Eat: We recommend Vegemiasto, Aleja Solidarności 60 A, Warsaw between 12.00-21.00 hrs; this restaurant offers soups, pasta, tortillas, local specialities.
Read here for more travel inspiration The top 5 cheapest summer holidays in Europe.
Chiang Mai, Thailand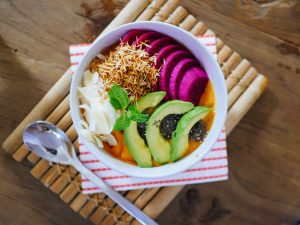 When foodie travellers look for inspiring destinations they tend to travel to Asia. Asia is the perfect destination for food and the choice of vegetarian and vegan dishes is massive. It can seem quite tricky to find vegan dishes especially as most of the dishes include eggs and fish sauce however in some destinations there are a number of choices. Chiang Mai in Thailand has often been referred to as the Vegan heaven. This city that is located in the north of Thailand offers a vast choice of Vegan and Vegetarian restaurants to choose from.
Where to go: We recommend Happy Green, 4/3 Moo 3, Pa Daet, Mueang Chiang Mai District, Chiang Mai 50100, Thailand this restaurant normally serves buffet style, however you can also order from a menu.
Enjoyed reading out blog on Most Vegan-Friendly Cities in the World? Why not check out our blog on Best wildlife conservation volunteering trips.