Top Romantic Holiday Destinations For Couples
There are many exotic destinations in the world for the perfect romantic getaway. Maybe you're going away for valentine's day, honeymoon or just because you want to. There are many stunning places you can around the world. Furthermore, in this article, we've come up with the top romantic holiday destinations for couples.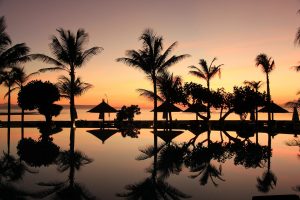 Best Spots in Bali: One of my favourite hotels is the Ubud Hanging Gardens Hotel. The views from the Panoramic Deluxe Pool Villa are spectacular and will leave you breathless.
Why is it romantic: The photos speak for themselves. Barli makes you feel like you have no care in the world making you feel free. The great thing about Bali is it's easily accessible to other Asian countries and stunning islands.
When to go to Bali: The best time to visit Bali is between April to October. It's a great honeymoon destination as well as a great place to propose " I DO"
"I love you" in Balinese: "Titiyang tresna sareng ragane".
Best Spots on Easter Island: one of the best places to watch the sunset is behind the Moai at Hanga Roa (the human figures carved by the Rapa Nui people). It's magical.
Why is it romantic: Sunsets are always beautiful. Watching the sunset on Easter Island in the middle of the Pacific Ocean is the most romantic thing you can do. This was one of my bucket list items and we managed to tick it off together!
When to go to Easter Island: The best time to visit is during one of the shoulder seasons such as June to October and October to December. If your looking to discover less common destinations together this is a good place to start.
"I love you" in Rapa Nui: "Hanga rahi au kia koe."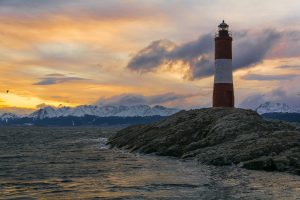 Best Spots in Ushuaia: Visiting the Les Eclaireurs Lighthouse will literally take you to the end of the world with your loved one. The lighthouse is located on an island boasting stunning views.
Why is it romantic: Ushuaia is the at the tip of Argentina and is the southernmost city in the world. This city is great for couples who love the great outdoors as well as a once in a lifetime opportunity to see the magnificent sceneries.
When to go to Ushuaia: Between December to March and of course when you're ready to travel to the end of the world!
"I love you" in Spanish: "Te Amo."
Best Spots in Bangkok: Cruising through Bangkok in a Tuk Tuk or exploring the stunning views from the top of many skyscrapers can make this an amazing romantic getaway.
Why is it romantic: This beautiful city is always awake for you to try local delicacies, visit the enchanting street markets and mouth-watering restaurants. There are also many opportunities to have a relaxing couples Thai massage at the end of a long day or relax on a romantic cruise on the Chao Phraya river.
When to go to Bangkok: Between late November and Early December or When you want a mix of big-city nightlife with a ray of culture.
 "I love you" in Thai: "Phom Rak Khun" (to a girl), "Chan Rak Khun (to a boy)."
Best Spots in New York: Strolling around Central Park or maybe a horse and carriage ride around does it get more romantic than this? Falling in love again on a romantic boat ride on the like could be just what you asked for!
Why is it romantic: New York is known for the city that never sleeps, there are many places to see and do as a couple such as a classic 'dinner and movie' date or just take in the views at one of the bars in the iconic Times Square.
When to go to New York: The best time is Autumn it's not too hot or too cold. The city looks breathtaking with the decoration of colourful leaves the streets of New York.
"I love you" in American: "I love you!"
Thinking of visiting New York read our blog on visiting NewYork on a budget
Best Spots in Paris: Take a trip to the temple of love where you can rekindle your love by sharing a kiss. It's well known that couples who kiss at the temple of love experience a stronger love and relationship for the future. Why not stop off at one of the patisseries located down one of the many cobbled streets for a crape.
Why is it romantic: It's Paris the City of love, of course, it's romantic!
When to go to Paris: This city is beautiful all year round no matter what the weather.
"I love you" in French: "Je t'aime."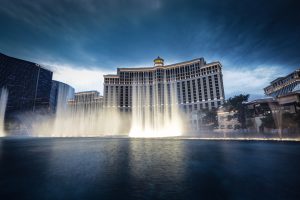 Best spots in Las Vagas: Overlook the Beautiful Bellagio Fountains or even get up close at personal at the roulette tables in the bustling casinos
Why is it romantic: Las Vegas is known for its spontaneous romantic decisions. You can get married right away!
When to go to Las Vegas: Between March to May or September to November or when you feel lucky!
"I love you" in Vegas: "What happens in Vegas stays in Vegas…"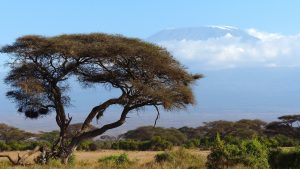 Best Sports in Kilimanjaro: Why not climb up Kilimanjaro and view the stunning surrounding nature. My best experience was the elephant herds on the snow-white backdrop.
Why is it romantic: You can share your achievement of climbing to the highest peak in Africa with your loved one what can be much better than that!
When to go to Kilimanjaro: Between January to March and June to October or when you're feeling adventurous.
"I love you" in Swahili: "Nakupenda."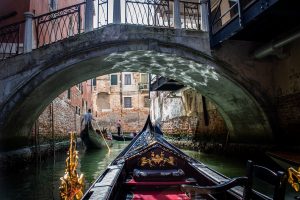 Best spots in Venice: Why not walk over the 350 bridges in the city and look over the reflection of the beautiful building in the water canals below. You can even head to the most colourful island of Burano. If there's time you can even follow the footsteps of Casanova.
Why is it romantic: Venice is the floating city of gondolas and canals, what a better way to spend a romantic holiday! 'The beauty of this city is bound to seduce you and your partner.
When to go to Venice:  April, May, September and October or When you have the need to declare eternal love.
"I love you" in Italian: "Ti amo."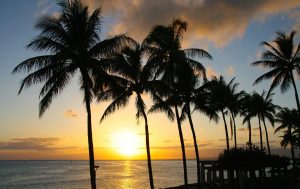 Best Spots in Honolulu: share a kiss at the famous benches of the Foster Botanical Gardens and finally or even Join the beach party.
Why is it romantic: There are many unspoilt beaches, Tropical Waters and beautiful sunsets. Its the ultimate destination for a memorable relaxing romantic getaway.
When to go to Honolulu: Mid April or between September and mid-December or  It's a great spot for a honeymoon.
"I love you" in Hawaiian: Aloha Au "Ia'oe."
Enjoyed reading about the top romantic holiday destinations for couples? why not check out our Top 10 Trending destinations.