Reasons To Visit Jamaica
Jamaica is, in my opinion, one of the must-see paradises to visit. Furthermore, this paradise island is not only full of beautiful beaches its also full of mouth-watering cuisine and amazing music. When exploring this island you'll realise there more to it than a luxury paradise for tourists. The island is so lively it's like a party at night and day. In this article, we will be giving you reasons to visit Jamaica that you may not have thought of. This is definitely one Caribbean island that like no other and definitely one to not rule out on your holiday list.
Beautiful beaches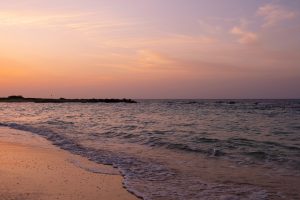 Jamaica is a spectacular island with countless number of white sandy beaches. These are beaches are great if you love spending endless time on the beach reading a book sipping a cocktail.
Imagine getting up in the morning watching the sunrise over this magical island with a margarita in your hand. This is every holidaymaker's paradise and the beaches are the best I've seen on in the Caribbean.
Where ever you turn you'll find a stretch of endless white sandy beaches waiting for you to discover.
Mouth-Watering Cuisine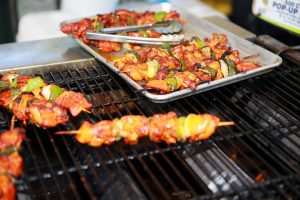 What makes Jamaican cuisine so world-class is the limitless amount of seafood and spices. In addition, these herbs and spices are the main marinate for many of the dishes created in Jamaica. A prime example would be the jerk chicken seasoned with a number of fragrant spices. You may also want to eat with some locals and ask them for the best places to eat.
My favourite dish would have to be the national dish achee. If you love fish this is definitely the dish for you. The main ingredient is a salt cod served with peppers, onions, tomatoes and a locally grown fruit which is sauteed.
Reggae Music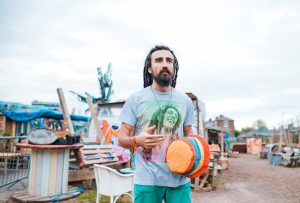 As mentioned above Jamaica is like a party during the day and night. Every street corner and beach area you'll hear the sound of reggae music. The music vibe is definitely a great way to get into the hotel spirt and will really make your holiday. Bob Marley fans will have the opportunity to learn about his life and music history. what an amazing tour for the ultimate Bob Marley fan.
Beautiful glimmering waters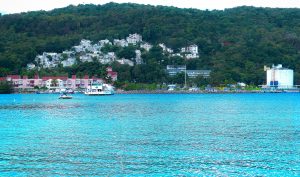 The waters of Jamaica are beautiful and picturesque. These are one of the most beautiful waters I've seen. You can hire boats at night and watch the waters glow around you it really is paradise. When travelling deep into the waters you need to be aware of the mud and salts beneath the surface, you may want to wear some water-resistant shoes when dipping your feet in.
The Tropical Weather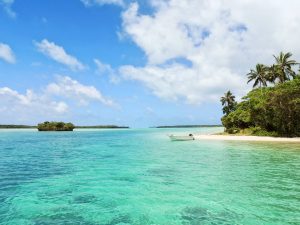 No matter which month you visit Jamaica you'll need your bathing suit. There's no need to check the weather before booking as Jamaica has a stable climate all year round. The temperature in Jamaica is normally 25°C or 77°F Between January to December, however, September and November tend to be a bit cooler. The weather will enable you to spend as much time as you want on the beach or touring the country. My favourite place to visit is Blue Mountian its a great place to relax and really cool off after a day at the beach.
Variety of Watersports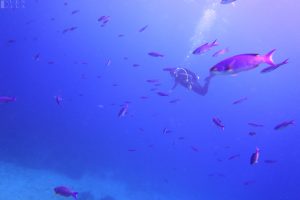 If your keen on adventure watersports are a good way to start. No matter what level you're at Jamaica has it for you from Snorkelling, scuba diving, surfing, kite surfing and even banana boats and glass bottom boats to suit everyone's needs. Away from the water, you can also go dolphin swimming at Dolphine Cove in Ocho Rios.
Lively locals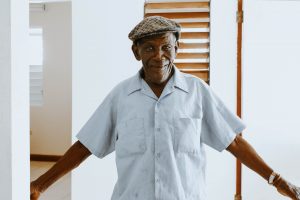 The locals are the heart and soul of the island. The locals are so welcoming and very hospitable. They great you with warm smiles and make you feel like your at home. There are many ways in which you can greet the locals of jamaica, a hand sake is very normal however some locals will give you a hug to make you feel more welcome.
Natural Rocks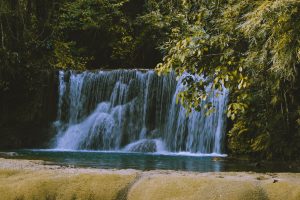 You may think of Jamaica as a beach holiday however there's much more to this paradise island. Yes, the beaches are the biggest attraction to Jamaica however there's a lot more to discover. You can go hiking, birdwatching tracking and much more. There are so many forests and unspoilt greenery waiting to be discovered. When I travelled to Jamaica the highlight was climbing the beautiful Dunn's river fall. If your not so steady on your feet its best to take in the picturesque view as the rocks can be quite slippery.
Family-Friendly Resorts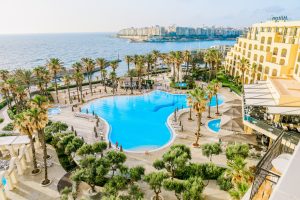 There are many resorts in Jamaica that cater for adults only as well as many that cater for families. These resorts are packed with entertaining kids clubs and an array of activities to keep you kids entertained the whole holiday. Many resorts also have water slides and paddle boats enabling you to have the best holiday experience on your doorstep.
Golfing heaven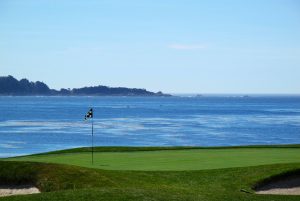 If you love golfing Jamaica is the place to be. The island offers gold courses like no other. The golf courses are built alongside beautiful landscape views. My favourite would have to be the half-moon golf course, located by the sea the view of the clear blue ocean is magical.
We hope this has really inspired you to visit the paradise island and given you the best reasons to visit Jamaica. if you're looking for more holiday inspiration check out our blog on Top 10 Tending destinations. 
Looking for the bucket list ideas read out blog on Ultimate Travel bucket list.