Best British Foods To Eat In London
There are many things London is famous for such as its history and nightlife. However one of the biggest highlights of this city is its food scene. Whether it's a Michelin starred restaurant you're looking for or a groovy street food joint London is a great city for those of us travelling to eat. Ther are many dishes that represent London however you'll also find fusion dished from around the world. In this article, we will be sharing with you the best British foods to eat in London.
Afternoon tea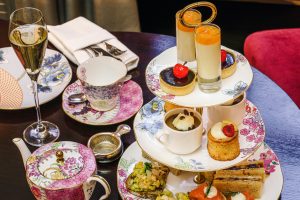 This British classic really is an experience based on food. Whether you decide to go for the traditional approach or the modern twist there's no better place to try this classic then London itself. There are many places in London to try this tea time treat. The Ritz is great for a traditional cream tea wich included tea, scones, and prestigious sandwiches in a Downton Abbey scene.
Head over to Sketch if you're looking for a modern approach to this classic. They offer the classic cream tea alongside a number of signature cocktails. This cute scene is based on a gorgeous pink dining room with scolloped chairs.
The Ambersand Hotel takes afternoon tea to the future. If you've experienced the traditional and modern varieties of this classic or if your looking for something out there this is for you. The afternoon tea at this hotel includes Petri dishes, dinosaur biscuits and plenty of dry ice for a great alternate take on this British classic.
Fish and chips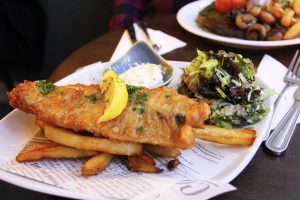 If you're from the UK you'll probably say your home town also has a fish and chip shop. However, London has some of the best old school chip shops available in the UK. Established in the '60s North London's Toff's fish is a great place to find authentic fish and chips.
If your looking for something with a modern twist heat to Hook Camden here you'll find a twist on the traditional classic yes that right jerk seasoning and tempura batter.
Curry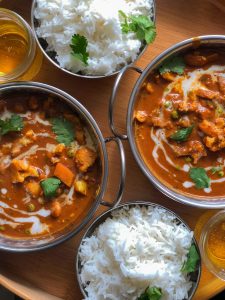 The great thing about the diverse population in London is that you can find a curry house from every city in India. There are many popular restaurants offering Indian cuisine as well as speciality Sri Lankan dishes. Some of the main establishments include the Dishoom a popular Bombay restaurant chain in a modern cafe setting, Hoppers a popular SriLankan establishment ( arrive early there's always a long line) and Kricket which is famous of its tasty little dishes.
If you're looking for budget, cheerful meals many tourists head to the curry neighbourhoods such as Brick Lane. Here you'll find restauranters standing outside waiting for your business, this is a great place to haggle for your 3-course meal. If you're feeling a bit more adventurous head to Tooting in South London which is home to the curry strip. This is a  street lined with authentic curry houses around London.
Brunch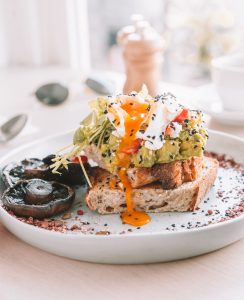 This late morning meal is a common part of everyday life in London. Many other cities provide brunch however the London experience is definitely worth experiencing. There are many quirky joints for you to experience such as Palm Vaults where you'll experience pastel coloured dishes and coffee cups, The Breakfast Club for classic breakfast dishes in a cool '80s/90's decore and Milk where you'll find some weird snd wonderful ingredients.
If your feeling a bit more adventurous and have the ability, follow the suite of Londoners and enjoy a 'Bottomless Brunch'. Alongside your breakfast, you'll enjoy free-flowing Prosecco, Bloody Mary's or Mimosas. Why not try an authentic English cafe also known as the 'greasy spoon' head over to the Regency Cafe. Here you can eat big cheap portions of food, experience a traditional English builders tea and insanely good frothy coffee. This cafe is popular for its appearance in the film Layer Cake.
Sunday Roast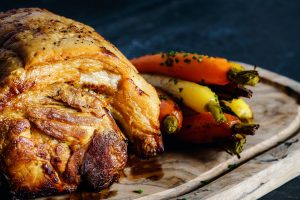 While you're in London head over to one of the many pubs and order yourself a classic Sunday roast. Experience your Sunday by getting out of the city by heading to one of Londons most chilled out areas. Why not stroll through the beautiful Richmond park where you can hang out with the deers and later order your roast and trimmings at the Bingham. Grab your self a window seat if available to experience the beautiful river views. However, For a lively atmosphere head over to the old queens head up north in Islington.
Enjoyed our blog on best British foods to eat in London? love to travel to eat? read our blog on top must eat dishes from around the world