Life After Lockdown: Will COVID-19 Change The Way We Travel Forever?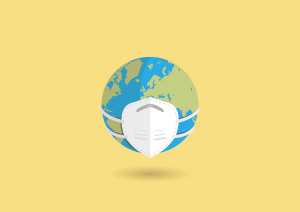 Even some of the most popular destinations have had a hard hit on their economy during the current pandemic. With the COVID 19 Pandemic upon us, the world has changed and not just for the short term. Industries outside of the health sector such as the travel industry have been hit hard. When we go back to the new "normal" there will be a number of changes to the travel industry. In this article, we will be sharing with you the change we see coming. We will also be answering the question many of us ask life after Life after lockdown: Will COVID-19 change the way we travel forever?
Furthermore many tour operators and airlines are seeing a 95% decline in travel bookings one being Virgin Atlantic. The huge impact of this pandemic cannot be ignored. Many airlines have gone bankrupt, tour operators have laid off many staff members and many hotels have turned into hospitals.
When will travel recover?
Travelling is a popular way for many of us to discover the wonders of the world and what it has to offer us. We would all like to know the answer to this question however it's like asking how long is a piece of string? Nobody really knows the answer. However, we believe the travel industry will change in stages and the freedom to travel will vary country by country. Additionally, there are many different elements that will influence the industry. These include social distancing on aircraft, the reliability of antibodies and many more.
We believe the following time spans will apply for travel:
Domestic travel will begin to recover near to October.
International travel will take about 18 months to recover.
The queue at immigration will be longer than normal
There are many countries that believe to be on top of the outbreaks and are now allowing passengers to travel into. We can see that China, South Korea and Singapore some of the countries on top of their outbreaks. However, the risk of infections coming from outside is a big worry for them.
Countries like Korea, for instance, is ordering any travellers entering from Europe or US should isolate for 14 days even if they have tested negative for COVID 19.  These passengers without permanent residency in Korea you will be sent directly to an isolation ward when you land.
Once the outbreak is over many countries in Europe will be testing passengers using a heat sensor camera at many of the borders. Already we are seeing a spike in sales and demand for heat sensors form leading manufactures.
Before the outbreak, many airports such as JFK were already seeing lengthy lines at immigration. However after COVID 19 imagine these queues as passengers line up, take a swab tests and wait for results.
More than a passport will be needed
Depending on the country you travel to and from will depend on the documentation you will need. Some countries will not take the risk of testing at the borders. This will apply if you are travelling form an infection hotspot country such as Britain or Italy. Entry to these countries will be denied unless you hold a medical certificate of immunity to the vaccine or that you've had the vaccine (when available to take). There may even be consideration of wristbands with barcodes like the move contagion to travel through immigration more smoothly.
In the short-term travel, will be more defined by purpose, for instance, many of us will only travel for specific reasons rather than for leisure purposes. Business travellers will similarly need to be validated for economic activities. Moreover, they will also need to strengthen the number of employees travelling for them.
Countries will start to open their borders to passengers when they feel it is safe to do so. This may mean many may ask travellers for further documentation or even temporary visas for entry.
Recovery will be Rocky
We are already seeing a number of factors influencing the pandemic. The weather, lockdown measures, strictness and many other factors. This will mean many regions will recover before others and start to open one by one.
In the future how this will look is hard to predict. A great example would be Italy as they are far ahead of other Europen countries in terms of dealing with the outbreak. Could this mean that Itlay ma be the first to open their doors like China? or will Italy be more reserved to let foreigners in to avoid this nightmare again?
Travel will have different Seasons
In order to keep demands on healthcare systems at a manageable level governments will need to keep lockdown measures on and off according to a paper written by Imperial College London. This will mean impacts on travel which may see the opening of the travel window being for weeks or even just days. This will also have a huge impact on airlines. Many airlines are eager to become airborne again. However, seats will be limited due to social distancing and may also be very expensive during these times.
You'll definitely pack differently
Now that we're big instructed to wash our hands more, we are also carrying a lot more hand sanitizer. Furthermore, with the need to carry hand sanitizer the rules of carry on liquids may be relaxed. We may even see hand sanitizers being offered at seats on aircraft but we will only know in due course.
Alongside the need to wash our hands regularly the need to sanitize surfaces has become more apparent. Like the Tik Tok video, you may have seen of a man taking out a pack of wet wipes and wiping his seat and table before flying on a plane this will become more of a reality.
It's pretty easy to also predict that like hand sanitizers a lot of people will want to travel with face marks. Like luxury travel bags, we may also start to see companies producing luxury face masks.
You'll tick that little box every time
When booking flight tickets we're all used to the little add ons offered to us. Many of us tend to skip past the express Boarding, car rental, seat selection and extra baggage allowance. The add on we won't be skipping past now more than ever will be the ability to insure your flight. If you are thinking of adding this on be sure to read the terms and conditions as many of these do not cover an outbreak of a pandemic for this its best to have travel insurance instead. However, this may change as airlines are now accomodating for this new reality we are facing.
We've seen this with many travel companies recently. A good example is hotels.com where many hotel companies offer travellers the ability to cancel their reservations 24hours before check-in for any reason even if they have a change of mind.
Humanity won't like you when you're sick
In the current climate and with the globe trying to adapt to social distancing will make it very had to travel with a cold or flu. Even individuals who have recovered from COVID 19 and are now immune to the virus will be reluctant to travel.
There may be a lot of no shows on days of travel when flight return to the "new normal" due to the social stigma of having a cold or sneezing in public. Many passengers will wary of the looks they may et if coughing or sneezing in the airport or on a flight that they may not want to travel at all. Many of us are prone to the common cold and tend to travel while experiencing symptoms this will not be the case now and could lose the travel industry billions.
You'll take the train before the plane
There no doubt about it that domestic travel will recover a lot quicker than international travel. There are no borders meaning in many countries taking the train is the most common mode of transport. Many of us will feel more secure about travelling by train as they have windows that open and are a lot more spacious then aircraft. In Europe for example when the lockdown is lifted many will be using trains as a mode of transport both domestically and internationally between countries as its the best way to travel.
Air quality will be an advertised feature
When travelling in the air many of us are aware of the low level of humidity in the air. However, do you know what grade air filter British Airways or Virgin Atlantic use on their flights?. We may not know the answer to this question now but when we start flying again we will do.
Once airlines are back in the air a lot of them will start bosting about their filtration systems due to the pandemic. Some aircraft have already started emailing customers about their current filtration systems in hope of fewer cancellations. British Airways have already claimed the air in their cabins is as "clean as a hospital."  Whereas Virgin Atlantic claims the HEPA (High-Efficiency Particulate Air) filtration systems they have in their aircraft has been tested to remove 99.999% of viruses. In the future, I'm sure we will all be asking the question of how safe is the air onboard your flight?
So will Life after lockdown: Will COVID-19 Change The Way We Travel Forever?
The big question we've all wanted to know is  Life after lockdown: Will COVID-19 Change The Way We Travel Forever? we'll we will definitely see a lot of changes being made to the travel industry and the way that we travel and we do believe this will be a long term change.