Visiting Dubai On A Budget
Dubai is one of the biggest middle eastern countries full of 5-star hotels and Michelin star restaurants. Furthermore, Wondering visiting Dubai on a budget is possible? Of course, it is. It's possible to visit any major city on a budget if you know where to go and where to look. This middle Eastern city is full of many hidden gems and wonderful surprises waiting for you to explore.
In this article, we've come up with a variety of ways for you to visit one of the most innovative cities in the world on a budget. Let's get to it!
Inexpensive gourmet food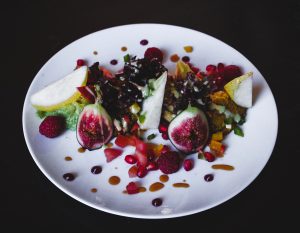 Dubai is becoming more and more popular with expats from all over the world. This has proven to make it quite difficult to find traditional gourmet food in the city. My husband and Dad both love Indian cuisine, when we travelled as a family we came across a real gem of a restaurant. Located in Al Satwa is the Ravi Restaurant. Serving authentic spicy Indian flavoured food such as mutton Peshwari, dahl fry, chicken curry, and a variety of naans this is the place to visit. This is not the best-looking restaurant but the food is mind-blowing be sure to try it.
If spicy food is not up your alley there are also a wide range of Lebanese, Chinese and middle eastern cuisine available throughout the city to suit all budgets. If you're looking for restaurants that are budget
Use the metro or ride a bike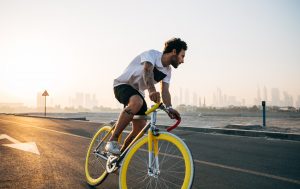 When you're looking to book accommodation make sure you book a hostel or hotel close to the metro. With my travel experience, this is on one of the cheapest metro's I've come across. The Nol card starts at 1.8 dirhams and can be topped up as and when needed just like the London Oyster Card.
If you're more of an adventurous type you can rent a bike and take in the magic views of this beautiful city. A bike rental scheme has recently been introduced in Dubai enabling you to rent a bike for 15 dirhams for 30 minutes.
There are also many other modes of transport available however may not be the cheapest such as trams, buses and water taxis.
Free Entertainment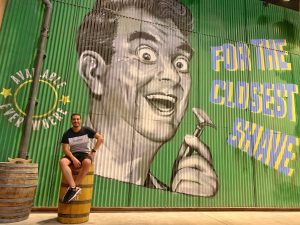 If you do your research you'll realise there's free entertainment all around Dubai. The Archive Dubai is a community centre offering open spaces for young artist to show their talents. Here you can find free open-air concerts. If you love movies and the bug screen another one of my favourites is the scene club this offers free membership to a number of films each month.
Book Budget-friendly accommodation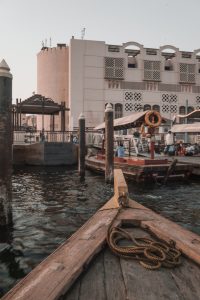 looking at Dubai you'll see many luxury 5 star hotels dotted around the city. If you venture out to the old town you'll come across many budget-friendly apartments to rent. There are also many hostels available in this part of the city if your travelling. Check out the Air BnB website for great deals on local apartments to rent.
Enjoy the beaches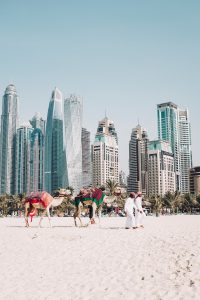 There are many beaches for you to enjoy in Dubai. Stretching over 40 kilometres there's plenty of space for visitors to lounge on a sunny day. Jumeirah Beach Park is a family-friendly park offering fast food cafes, sunloungers and shady areas where you can even bring your own picnic. Entrance to the park cost 5 dirhams per person.
Go to the Creek, Bur Dubai bank, or the Deira markets.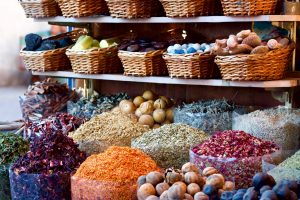 You may find some shops in the big malls offering discounts such as 70% however items can still be quite expensive. There are many designer outlets around the city offering discounts on clothes, shoes and accessories. Europen brands are very inexpensive in Dubai and you can really grab yourself a bargain.
My favourite places to shop are the markets, this is because you can really haggle for some precious items. The Dubai creek offers the opportunity to haggle for spices and even old yes that right you can haggle for gold at the Gold Souks.
The bur Dubai bank offers distinctive items such as souvenirs textiles and slippers. On the other hand at the Deira market, you'll find yourself shopping for anything from clothing to perfumes.
Visit Dubai Museum and Al Fahidi Fort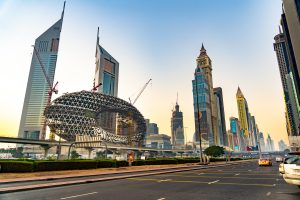 The thing I love about museums in Dubai is the fact that the guided tours are free. Although the entrance to the museum is not free you can have a great history lesson included. The entrance fee is very affordable and costs as little as 3 dirhams for adults and 1 dirham for children.
As you can see even one of the most luxurious cities can have affordable spots. I hope this article on visiting Dubai on a budget has really inspired you to visit this amazing city. Looking for more holiday ideas visit our blog on the ultimate travel bucket list.