Reasons To Add The Seychelles To Your Bucket List
When thinking of travelling to the Seychelles many of us look on the map for this tinny little dot of an island. Never the less do we realise this little island comprises of 115 islands!. This island is a popular luxury destination we often dream of visiting when seen in a movie. In this article, we'll show you all the reasons to add the Seychelles to your bucket list.
Seychelles tend to attract newlyweds on their honeymoons. However, this island has been more and more popular with travellers looking for relaxation away from crowds.
With Flights direct to the Seychelles from many major cities such as London with British Airways, this destination has become more and more accessible.
Pink Sand Beach in La Digue

Seychelles have some of the most beautiful beaches around the world. One of these beaches is the Anse Source D'Argent located on the island of La Digue. Moreover, this beach remains the most popular for tourists and the most photographed for its pink sand. This beach boasts granite rocks and azure waters across the backdrop.
Two UNESCO Sites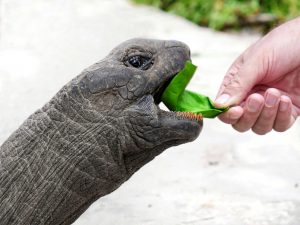 Aldabra is one of the second largest corals in the world. This coral is literally untouched by humans and hosts some of the most distinctive fauna and Giant tortoises in the world. In order to visit this coral visitor must have permission beforehand. On the other hand, Vallée de Mai, which is located on Praslin Island can be accessed by ferry and is open to all visitors. This island is known to many as the original Garden of Eden for it's sheltered location and magical atmosphere. When you take a trip here remember to take a peek at the Coco de Mer the largest coconut in the world weighting 20kg!.
The Rare Black Parrot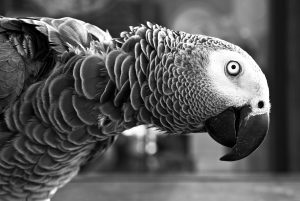 The Black parrot is known as the national bird of Seychelles. This rare bread is found in Vallée de Mai Nature Reserve and the lower part of Fond Peper in Praslin National Park. These are the only places you will find this beautiful bird in the world. These birds have a high pitched whistle. However, with as little as 200 in the area you'll really have to keep our eyes peeled and ears open.
One of the Best Scuba Diving Destinations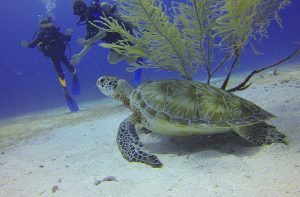 There are many popular reefs and corals in Seychelles to experience magic. Furthermore, Some of my favourite include Brissare Rocks, Fishermen's Cove Reef, Shark Bank and Trompeuse Rocks. The stunning coral reefs, rich marine life, and picturesque backdrops make this one of the best places to scuba dive.
World's Smallest Capital City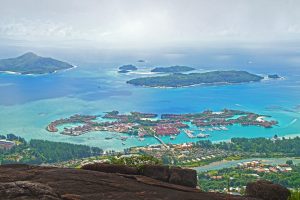 Despite being heavily populated Mahe the capital of Seychelles protected its beauty and charm. in this capital city, you find 70 breaches, some of the best restaurants and shops, alongside the beautiful Morne Seychellois National Park. When you're in Mahe be sure to visit the Morne Seychellois the highest peak in the island.
Takamaka Bay Distillery Tour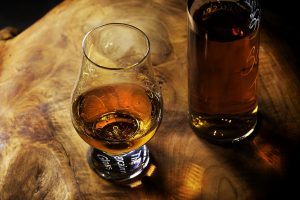 While you're on the island why not take a trip to La Plaine St André the rum distillery where you can learn the fine art of rum making. While taking a stroll around this 250-year-old plantation estate you'll be sipping one of the five varieties of local rum. Once you've learned about the fermentation and distillation process you can head to the vintage wooden house restaurant for a bit to eat.
6th Best Beach in the World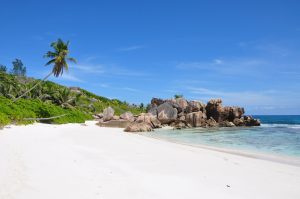 Anse Lazio, which is situated in Praslin has been rated as the 6th best beach on trip advisor and other travel-related websites. This beach has a picture-perfect postcard view to make everyone smile. The quality of marine life has been applauded by snorkelers., many of which have even caught turtles feeding.
Things to Keep in Mind:
The local currency is Seychelles Rupees. 1 SCR = Approx.

0.057

  USD (subject to change)
Most of the prices are in Euros due to the large European population.
English and French are mainly spoken here.
It is one of the safest islands to visit and the people and warm, friendly and welcoming.
You can take a ferry to any surrounding island if you fancy some island hopping.  When in Mahe or Praslin we recommend renting a car, however, you have an option for buses and taxis. In La Digue, it's better to rent a bicycle since the island is small enough that you can discover all the beautiful sights while cycling.
Enjoyed our blog on reasons to add the Seychelles to your bucket list? why not check out our other bucket list destination on our ultimate travel bucket list blog.