All You Need To Know About Scuba Diving In Malta
Looking for your next destination to go scuba diving? The historic island of Malta offers shallow reefs for beginners to large shipwrecks for advances divers. Furthermore, alongside Gozo and Comino, Malta offers a warm climate on land and underwater all year round. Moreover, Fights arrive at Malta International Airport daily making it easily accessible. In addition, it makes it easy for you to island-hop to the neighbour islands Gozo and Comino. In this article, we will be telling you all you need to know about scuba diving in Malta.
Now let's dive into the article discovering the best diving sites for all levels of divers, the best family-friendly spots, beginner diving sites and the best dives for experienced divers.
Best diving spots for families and kids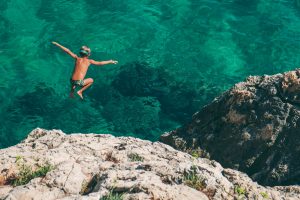 Anchor Bay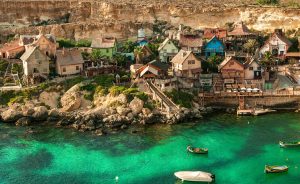 Anchor Bay is known to many as Popeye Village, is home to the popular film set. The diving site is located to the north of Malta is a popular location for beginners. As a result of  Sheltered bays and waters reaching a maximum of 12m his a great place to start your first underwater experience. Swim to the open cavern,  Scorpion Cave if your a little more experienced diver.
Keep your eyes peels at the edges juvenile barracuda bay where you'll find a ray of underwater creatures, where you'll experience colourful parrotfish and engaging octopuses ready to welcome you and your family to their homes.
Ghar Lapsi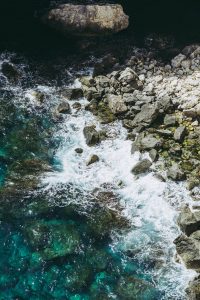 Ghar Lapsi is located on the south-west of Malta. In addition, this is a great sheltered spot for beginner divers. Moreover, there are a variety of underwater creatures waiting to welcome you such as cardinalfish and parrotfish. If you look hard enough you may even find a moray eel or even a cuttlefish camouflaged in the rocks.
If you have little kids or family members who are not keen on scuba diving this is also a great spot to go Snokalling.
Best diving spots for entry-level divers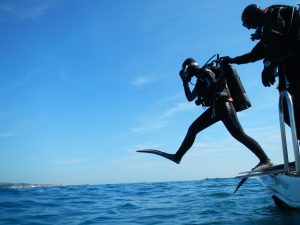 Santa Marija Caves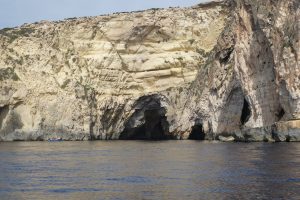 In the scuba diving, world caves are normally not accessible to new divers. However, in the Santa Marija caves located just off the coast Comino are welcoming to beginners. The caves are an open network making it easy for beginners to explore. The sunlight beams through the caves offering a compelling quality. Additionally, you'll find a vast amount of marine life such as sea breams, small damselfish and spiny lobsters dotted around.
HMS Maori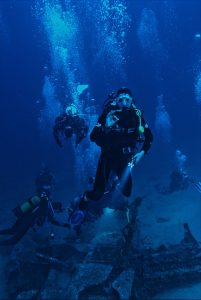 The HMS Maori sunk in 1942 and although it is broken into pieces it's can still be recognised as a ship. This shipwreck will give entry-level dives the taste of the many shipwrecks available in Malta. Perfect of newly certified divers this shipwreck is at a maximum depth of 16m making it ideal for entry-level divers. Furthermore, this World War II wreckage is also home to a number of cardinalfish and camouflaged scorpionfish.
Best diving spots for experienced divers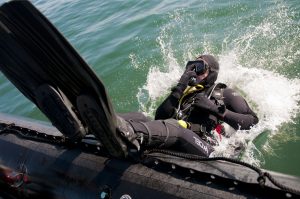 P29 Wreck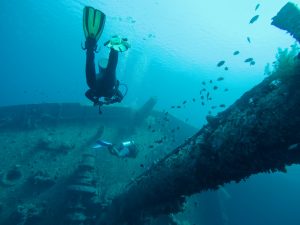 Deliberately being scrambled as a scuba diving site in 2007  this German boat was once used as a minesweeper and then used as an as a patrol boat for the Malta armed forces. The wreck is located on the north of the island and reaches 21m deep at the top of the boat and 33m deep at the bottom of the boat. This wreck can be explored by advanced divers with PADI Advanced Open Water or equivalent certification. Moreover, with more suitable training, you can explore some of the interior of the wreck.
Tugboat Rozi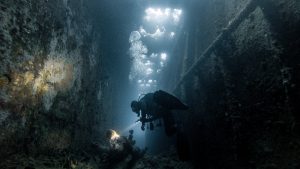 Initially sunk by the submarine tourist company as a point of interest for tourists Tugboat Rozi is a Neighbour to the P29 and has become popular with scuba divers. This once point of interest has turned into a thriving artificial reef and sits at the maximum depth of 32m. Divers keep their eyes peeled for nudibranchs also known as colourful sea slugs which live on the surface of the wreck and eagle rays which occasionally can be found swimming at the outer sides of the wreck.
Qawra Reef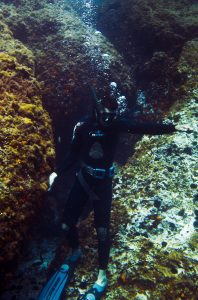 You must be thinking that Malta only has weck for you to explore. There's so much more this island has to offer for advanced divers. If you love reef's this is the best place for you. The top of the reef is at 15-20m deep. If you dear dive down along the steep wall leading down as deep as 30-40m deep. While diving checks out the jagged formations of the wall and look out for small creatures such as octopus and eels in hiding. Also, be sure to keep your eyes peeled for barracuda, amberjacks and tuna sailing by.
All You Need To Know About Scuba Diving In Malta – Tips for new divers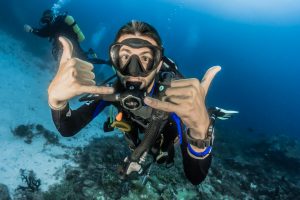 Find a diving shop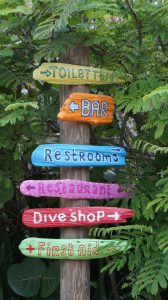 The first thing you need to think about before diving into the water is to find yourself a professional driving school to teach you. There are many diving schools dotted around the island so it will be easy for you to chose one that close to the accommodation you've booked. However many driving instructors will drive to you and collect you in the morning. Remember to research before travelling so you have less stress when on holiday and you have more time to look for the perfect driving school.
Test the waters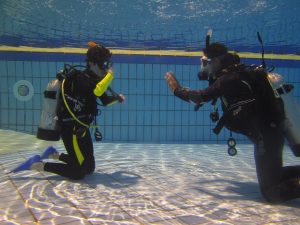 When you're new to scuba diving you have the opportunity to try scuba diving before completing any entry-level course and heading into the open waters. The try dive experience will last from half a day to a full day depending on the driving instructors. During this experience, you'll be briefed on some basic theory, which is followed by a training session in a pool or sometimes a sheltered bay. This is to help master taking your first breaths underwater, before heading as deep as 12m into your big blue ocean experience. Kids the age of 10 can join making it a fun experience for the whole family.
Once you've mastered the art of breathing underwater, many diving schools will allow you to complete your certificate to become a fully qualified scuba diver. Certifications such as a PADI Open Water Diver course will take you up to 3-4 days to complete. it will comprise of theory sessions, pool skill training and open water dives.
Buy a mask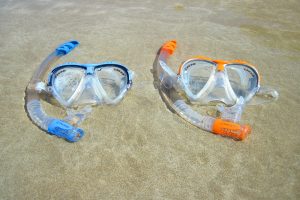 When you're taking on your first dive we recommend you don't invest in the full scuba gear. However, it will be worthwhile investing in a good scuba mask. A well-fitted scuba mask will make it easier to complete your pool training as you won't experience those irritating water leaks.
Even if you don't make it past the try dive don't worry the mask can be used in future snorkelling adventures to come.
Don't leave it until the last minute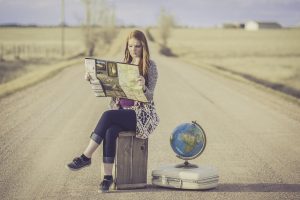 If your new to diving and know you want to try it on your holiday make sure you don't leave it to the last minute. There are many safety aspects you need to know about before booking your dive. You must have a minimum of 12 hours before flying after a single scuba dive. In addition, you must have a minimum of 18 hours before flying if you have complete multiple dives in a single day.
Be sure to book your diving experience prior to your holiday. We recommend you plan your experience towards the beginning as you'll have enough time to complete the course if you really enjoy it. Furthermore, you won't have to worry about flying!
Complete your course at home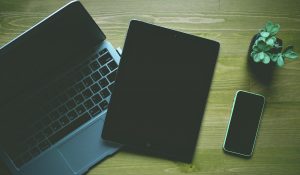 If you've tried scuba diving before and happened to love it then you may already want to commit to the full course. You can save some of your time on holiday for other activities by completing some of the course from home. A lot of the certified agencies offer e-learning modules online giving you the ability to complete most of the theory from home. When you arrive at the destination you can fresh your memory with your driving school instructor.
If you want to take your training further, you might even be able to complete your pool training before travelling on holiday. This will leave you to have fun in the open waters when you arrive at your destination. However, be sure to discuss this with the driving school of your choice to explore all the options available to you.
Enjoyed our blog on all you need to know about scuba diving in Malta? why not try another adventurous sport check out our blog on best surfing spots in Asia.