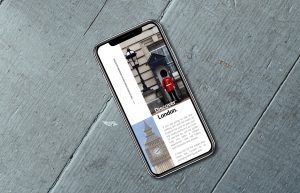 When we embark on our global adventures there are many essential items we cannot travel without. Your passports and credit cards are certainly some of the items we don't travel without. The final but not the least most important item is your mobile phone. Wondering why this item will be your favourite travel companion? the best travel apps for 2020 will make your trip unforgettable.
The Best Travel Apps For 2020
We've got the best travel apps for 2020 that will aid you to travel around the world. Travelling abroad can be overwhelming and sometimes seem a burden these apps that we've recommended are just the thing you need to keep the stress away.
Now let's get to The best travel apps for 2020.
Culture Trip app
Ever Travelled to a destination and found southing your really proud of? Found a hidden gem your itching to share with fellow travellers?. The Culture trip app enables you to share your experiences with others as well as getting local information and recommendations from others. If you create a profile you'll have the ability to bookmark information as well as the ability to like or tag stories. The apps intellectual search will filter results automatically based on your current location and points of interest how cool is that?!
Available on: Android / iOS
LoungeBuddy
Airports waits can be a long and draining experience for many especially if you've saved the pennies on flights making the airport wait that much longer. Ever found yourself looking at passengers with envy when they swan into the executive lounge you really want to be in? Fear, not Loungebuddy enables you to get exclusive access into these lounges. They offering complimentary food drink, shower compy chairs and even beds without breaking the bank. Loungebuddy works by allowing you to pay a one time fee into almost any long around the world without the need for membership. It's as simple as selecting your airport, travel time and lounge and the one-time fee will appear. Once the booking has been made simply show your pass to the staff at the entrance of the lounge where your luxury stay awaits.
Available on: Android / iOS
Read our tips on staying healthy while travelling.
Duolingo – Language App
Travelling to different countries can be quite daunting especially if your trying to get around but have no one to help.  There's no need to become fluent in the native language but in many Non-English speaking countries learning some basic phrases such as hello and goodbye can be a huge help. Duolingo helps people learn languages in a fun and alternating way. It game-like fashion keeps its users hooked onto their language of choice for hours. The app covers languages such as French, Spanish, German and many more. Recently the app has announced its new Japanese language course Konichiwa!
Available on: Android / iOS
Hopper – Advanced Travel Booking App
Travelling especially backpacking can be an expensive experience. The most frustrating of all is when you've booked your flight and a week later its been discounted and sold for cheaper. There are many tricks that can make this experience a lot easier and the hopper is one of them. With hopper, you enter your travel plans or itineraries and hopper will do all the work for you. The app will notify you of the best time in which to book your accommodation or flights.
Available on: Android / iOS
Uber – Taxi App
You either love or hate this app but believe it or not we all use it especially in emergencies. In many countries, the cab drivers expect to be tipped. If you don't have that extra cash or even cash converted to the local currency uber will be the app you head to first. Uber is normally a lot cheaper than anywhere in the local area however it's not available in every country. If you find yourself travelling to Croatia, Mumbai or  Istambul you can even book an Uber Speed boat wow!.
Available on: Android / iOS
Citymapper
If your wanting to use some of the local public transport systems here's a helping hand. City mapper gives you the best travel advice within the city as its mainly aimed at commuters. The app gives you local transport likes such as trains, buses, trams and carpools.
Available on: Android / iOS
MAPS.ME
There are many modes of transport available in many cities however we all need a map at some point. Remember the times when you found a giant foldable map in your hotel room or hostel to help you navigate around the city?. These times are now over Maps. Me, unlike many other map apps, allows you to view maps offline. This is great when your roaming or looking for a local sim. If you're in a destination for a couple of days you don't want to spend a fortune of local credit either.
Available on: Android / iOS
Roadtrippers
If you find yourself wanting to go on a road trip this will be the best app for you. Road trippers enable you to plan the ultimate road trip around the USA at ease. The app points out nearby accommodation, Gas stations, attractions little hidden gems you may not have known existed.
Available on: Android / iOS
Maven – Car Rental App
Depending on the destination your travelling to some attractions are or areas are a lot easier to travel to by car. Booking car rental as always been a difficult experience may different cars and prices can get you a little confused. Maren is a rental app launched by GM which offers hourly car rental. This is great if you're looking to hire a car for just the afternoon. All you do is select the city your in and the type of car you'd like to rent collect the car and you're on your way. Do remember your paying by the hour so long stops may not be ideal as your paying for the car but not using it.
Available on: Android / iOS
Google Translate
Even if you feel prepared to tackle those language barriers you're sure to hit a few. There are many translation apps available but nothing beats Google translate. Not only can it listen to conversations and translate them into text you can also input text to be translated. The Best feature of google translate is the ability to take a photo of a sign and it will be translated to you especially if it's written in the native language.
Available on: Android / iOS
Enjoyed the best travel apps for 2020? These apps are not just for travellers and backpackers, these can be used by anyone just travelling on a leisurely holiday. Why not share this blog with your friends and family.