How To Spend 48hrs In Paris
Planning 2 days in Paris can become a bit overwhelming with all the things to do and take in. Spending 48hrs in the most romantic city in Europe will give you the full flavour of the French capital. In this article, we've come up with ideas on how to spend 48hrs in Paris. There are many landmarks, antique architecture and cosmopolitan cafe's in Paris so be sure to make the most out of your weekend.
It's very difficult to include every attraction and activity available in this article, however, I've come up with a list of my favourite for you to choose from and tailor your itinerary.
Visit the Effiel Tower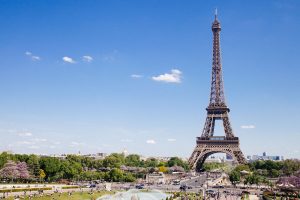 The Effiel tower is one of the most popular attractions in Paris attracting over 7 million visitors every year. Like many other cities, it's the main tourist attraction but you've not visited Paris if you don't visit the Effiel tower. this is the main attraction you must visit when deciding on how to spend 48hrs in Paris.
The Iron monument is a must-see during your weekend stay, from the top you can see some of the city's top views.
Effiel Tower Tour
If you're interested in the history behind this famous structure you can book a guided tour. In addition, If you decide to climb to the top of the Effiel Tower, it can take up to 2 1/2 hours and maybe longer in peak season.
Ever wondered how tourists manage to get those beautiful landscape pictures?. Cross over to Right banks and take your own magical snaps from the Trocadéro.
Effiel Tower Tickets
There are many options available when booking your tickets to climb the tower. You'll have the option of climbing to the 2nd floor or right to the top where you'll find the most spectacular views of the city.
Furthermore, e recommend you book your tickets and time slots in advance to avoid long queues.
Soak in the view from Montparnasse Observation Deck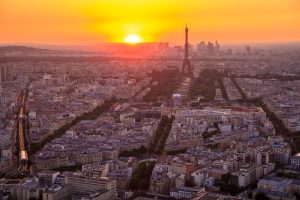 Located in the Montparnasse tower this observation deck will give you 360° panoramic views. Youll be able to experience spectacular views from as high as 200m.
My favourite is the view of the Effiel Tower from the Montparnasse Tower, especially at night.
Once again like the Effiel Tower, you can take in the views of Paris from the 56th Floor or the open-air terrace.
Montparnase Obeservation Deck Tickets.
In my opinion, this is one of the best places to see Paris at night. As this is a popular experience it's recommended to book your tickets in advance, you can do this online.
In addition, we recommend you allow at least 1hr to experience the true observation deck, however, there is a bar located on the 56th floor where you may want to spend a bit longer sipping your champagne.
Explore Canal Saint-Martin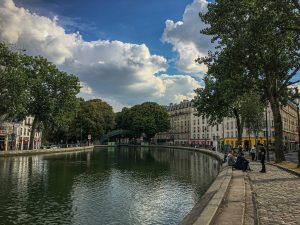 The area of Saint-Martin located in the North East of Paris is full of iron bridges, a lift bridge dating back to 1885 and hip cafes making it the funkiest place to stroll around in.
Canal Saint-Martin Neighbourhood
The Canal Saint-Martin boasts a number of sights allowing you to take a stroll around the neighbourhood taking in all the views.
Furthermore, there are many things to do in this area, for example, you can spend 2-3 hours hunting down the fashionable boutiques, street art, buy some local produce from the market stalls or just relax with a cup of coffee.
There are many things to do in Canal Saint-Martin here are a few of our favourite:
View the portrait photography at Galerie Madé.
Look for gifts at the pop market boutiques.
Have a Scrumptious lunch at Holybelly.
Have a beverage on the terrace at À la Folie Bar.
Visit the Louvre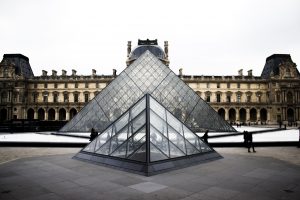 A Paris trip is not complete without seeing the iconic painting of  The Mona Lisa. Painted by the Italian Renaissance artist Leonardo de Vinci this has become the most famous painting in the world.
We recommend you spend around 3 hours here depending on how in-depth you would like to take in the louvre. There are over 38,000 paintings at the louvre, however many just visit to see the Mona Lisa.
Louvre Tickets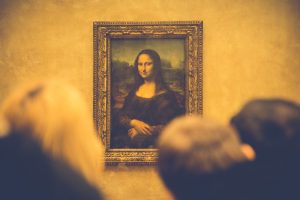 The louvre is always very busy with tourist from all over the world wanting to take selfies with the women with a magical smile.
We recommend buying tickets on advance so you can take in the incredible art of the Louvre at your own pace. With these tickets, you'll also get an audio tour and headphones enabling you to visit the museum by yourself.
Louvre Tours
with 38,000 works of art available to view in this incredible museum we recommend you book yourself on a small group tour. This will allow you to gain in-depth understandings of each painting and also learn some cool facts.
Most tours ted to last around 2-3hours depending on the type of tour you choose to undertake.
Sail On A River Seine Boat Trip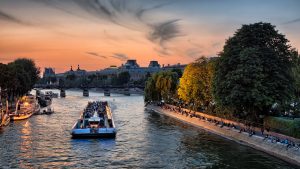 When looking for a boat trip in Paris you'll be spoilt for choice. There are many boat trips to choose from such as daily boat tours, illumination cruises and even dinner cruised available.
When we travelled to Paris we took a  tour to learn about the historical architecture of the city. The tour took about 1hr and we were able to purchase tickets on the day from a ticket office near to Pont Neuf.
I've also managed to sail on a dinner cruise on a  previous trip, this is a great way to see the magical city at night and these tours last 2-3hours along with a 3-course dinner. This is definitely the best way on how to spend 48hrs in Paris.
In addition many of the daily boat tours re normally 45mins to 1hr long.
Montmartre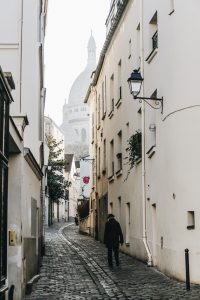 The best way to explore Montmartre is by walking through the cobbled streets. Montmartre is a neighbourhood full of street artists 0n a large hill.
My favourite way of exploring this neighbourhood was the Montmartre walking tour. You may feel like a walking tour will take up a lot of your time however this walking tour is only 2 hours long and costs as little as €14. You'll explore highlights such as Sacré Coeur, Van Gogh's House, Moulin Rouge and Picasso's Studio.
There have been many tips to avoid the tourist train in Montmartre. This train charges €6 for a 40 min ride of poor views. It's best to travel by foot or a walking tour.
In addition, there are many highlights in Montmartre here are a few of my favourites:
Visit Espace Dali Gallery and discover Dali artwork.
Try out a macaron master class.
Watch artists paint at Place du Tertre
visit the 'I Love You' wall located 50 metres from the metro station.
Watch a show at the most famous cabaret The Moulin Rouge.
Visit Pont Neuf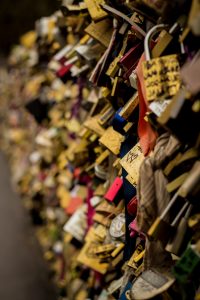 Like other areas of Paris, lovers attach personalised padlocks to the railing at the side of the bridge then casting the key into the ricer seine below.
The Pont Neuf is one of the oldest bridges located across the river Seine attracting lovesick tourists from around the world wanting to declare their internal love.
It's best you take your snaps as soon as you can as french officials were forced to remove some padlocks as the weight was damaging the structure.
Not only can you spend 30 mins taking pictures of the padlocks you can also spend 1hr having a beverage in the nearby cafe and soak up the views.
Shop for French produce at local markets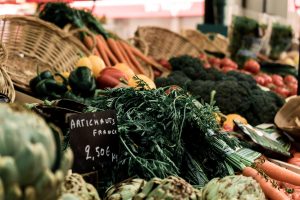 Want to know how to spend 48hrs in Paris? this is definitely the most authentic. At the local markets, you can shop for high-quality french produce, mingle with the locals and even some international food offerings.
While you're at the Market try to pick up some French Bread and some cheese both of which the French have become famous for.
I could spend many hours walking around these gorgeous market stalls, but spend as much time as it takes you to shop for your items however remember to add more time if you want to stop for coffee or lunch.
There are many markets in Paris however I've come up with a list of my favourite:
Marché Biologique des Batignolles

.

L

e Marché des Enfants Rouges.

Belleville Market.

Marché des Enfants Rouges.
Marché d'Aligre.
Visit the Champs Elysées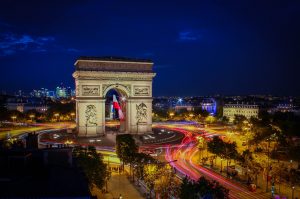 This three laned avenue is full of high street stores, designer outlets and overpriced restaurants despite this it attracts thousands of tourist each year.
This is the main entrance into Paris linking the Arc de Triomphe landmark to the Place de la Concorde.
During the day this avenue can look like a busy high street but at night it turns into a magical light show. I would recommend visiting at night rather than the day unless you're looking for some designer gear.
I normally spend 1hr walking around, however, if you have time why not have dinner or a drink while taking in the views.
Things to do at night in the Champs Elysées
There are many other things to do at night in this avenue if you feel like spending more time here are a few of my favourite:
Watch a Cabaret show at Lido'd Paris Merveilles.
Walk around Place de la Concorde.
have a beverage at L'heritage Club.
or wander further afield and catch the pianist at Le Bar- Four Seasons Hotel George V.
Meet Micky Mouse At Disneyland Paris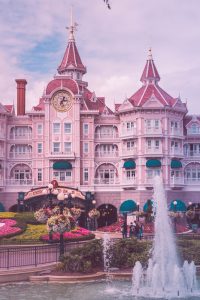 This is definitely one of my favourite tips on how to spend 48hrs in Paris. I love Disney and all the magic that comes with it.
If you plan to visit Disneyland however it ill take the whole day. so if your only visiting fir 48hrs beware this will take up one of those days entirely.
Disney land consists of two parks, restaurants, attractions and many gif shops making you feel like your in a whole new world!
Disneyland Tickets
We recommend you by your tickets in advance as it can get busy all year round. Buying your ticket in advance will enable you to skip the entrance queues.  If you want to beat the queues at the rides make sure you get yourself a fast track pass.
Fastpasses only last for 1hr so be sure to get in all the rides in time or renew them.
These passes are also not valid on all rides so be sure to research before purchasing.
Getting to Disneyland
You can travel to Disney land Paris for Gare du Nord train station to Marne-la-Vallé Chessy by taking the RER A train.
Disney land Paris is located 20 miles outside of Paris, it takes 1 hour to travel by train. You can pick up your train ticket from the machine costing €7.50 for a round trip. Be sure to select 'round trip' at the machine to ensure a return ticket.
Where to eat in Paris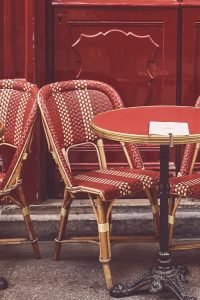 When thinking of the cruise in France many think of frogs legs and snails. You couldn't be so wrong. When you go out to eat in Paris you'll realise there's much more to french cuisine.
Many restaurants serve international cuisine as well as traditional French cuisine so there's something for everyone's taste.
Classic French Dishes
There are many classic french dishes available to try but here are a few of my favourite:
Moules Marinières

Soupe à l'oignon

Steak Tartare

 Coque Madame

Baked Camembert

Buckwheat Crêpes

Macaroons
A lot of restaurants in Paris now serve these classic dishes with modern-day twists. Here are some of my favourite restaurants to visit:
Chez Dumonet
Au Pied de Cochon
L'Ourchine
Where to stay in Paris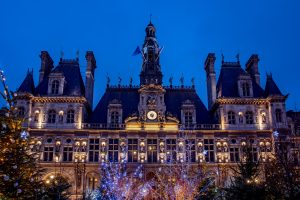 Paris is divided into 20 neighbourhoods with accommodation ranging from hostels to 5* luxury boutique hotels so there is something to suit everyone's budget.
Before choosing an accommodation type its best to research the neighbourhoods and pick a suitable one for your needs
some of the Paris neighbourhoods are:
Belleville-Menilmontant
Montorgueil
Bastille
Montmartre
Once you've chosen the neighbourhood you want to stay in you can search for accommodation on booking.com to get the best deal available in the area.
Getting around Paris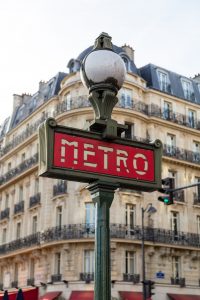 The best way to take in the sights of Paris is by food whoever if you're in Paris for 2 days the bus or metro would be more suitable.
The Paris metro tickets can be purchased at the ticket booth at any station. you can buy a 1 ticket or a block of Ten. There are also many options to buy 1 day, 2day, 3day and 5day pass.
The metro runs from 5 am to 12:30 am and in my opinion, is the best way to travel.
If you're in Paris for 48hrs I would recommend getting a Paris city pass. These are great as they allow free entrance to over 6o museums as well as many sights and attractions.
The pass also allows free travel on the bus, metro and train within zones 1-3 this will save you a lot of money.
Enjoyed our blog on How to spend 48hrs in Paris? why not check out our blog on top 10 trending destinations or unlimited bucket list. Are you a foodie? want to know what our favourite foods from around the world are? check out our blog on top must-eat dishes from around the world.