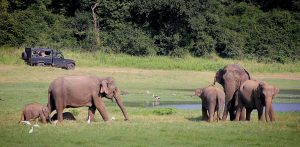 Africa has a number of unique wildlife and landscapes making it a magic destination for safari trips. Undoubtedly turning these magical dreams into reality will need a lot of careful planning and preparations. Fear, not Travelstuck is here to show you how Planning a safari can be fun!
Planning A Safari
Planning a safari trip can be exciting but there are many points to consider to help your preparation. This doesn't mean the planning process has to be dull and more like a chore it can also be exciting and fun. In this article, we will allow travellers to create their own trip in a fun and exciting way. We've put together some useful tips on planning a safari trip. Many travellers have the same questions when planning a safari trip and we have the answers to these questions in this article.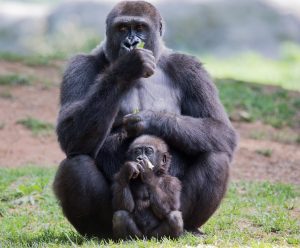 Where to go on safari
There are many different countries all across the African continent bosting with unique experiences and landscapes known to blow your breath away. Undoubtedly there are many African hideaways that we've all heard of such as Botswana and Masi Mara in Kenya. Botswana is known for its wild-life watching and immaculate wilderness areas. In Masi Mara Kenya, on the other hand, you'll find yourself heading to find it's world-famous Lions.
There are many treats available on this continent, ever considered the Gollia filled forest in Rwanda or Uganda?. Namibia another up and coming destination hosts some of Africas great test landscapes so be sure to keep your camera at hand you won't want to miss these. In many places like Tanzania for example not only can you spot for the big five but you can also go on many of the hikes available or just head off to the beach. Trying to combine the safari experience with a city break? check out, South Africa. Where you will be able to combine wildlife, great cuisine and stylish city break all into one.

When to go
When planning a safari one of the main questions we've come across is when should I be planning a Safari? like any country you plan to visit Africa does have different seasons, but this does not necessarily mean a bad thing. Some of the weather patterns can create their own overview and quirk to each destination.
Depending on the type of safari trip you plan to take there may be a certain season that suites you the west however there is no 'bad time' to visit. Africa is considered to be the 'best' place for a safari from June to October. These months are known as the dry season where the weather is just delightful. (Baring in mind the weather gets very hot closer to October).
During this season the animals gather around the waterhole in search of hydration making them a lot easier to spot. In most countries, the rain tends to fall between November to April however the rain does not last all day and can make a lot of the scenery very picturesque.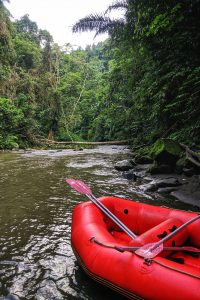 What to experience
The African experience mainly involves game drives however this continent has much more that can suit everyone's fancy. Many camps offer breathtaking game dives on 4×4 giving you a great insight into the local wildlife and a chance to finally spot your Simba or Nala.
Fancy getting up and personal to these 4 legged creatures? why not take a walking tour these are a great way to get in with the action. There are many hitten hideaways within the continent where many vehicles cannot travel to a great way to see these spots is by boat, Canoe or Mokoro safaris.
For real magic why not set off on a  horse-back safari where you can ride along with Zebras and Giraffes. You can even hop on a quad bike into the desert to see what you can discover. If sleeping under the stars in a fly camp sounds like your cup of tea why not discover the treasures of Ethiopia.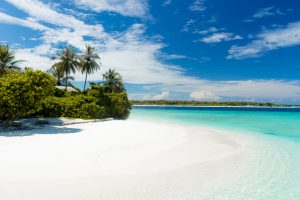 Beaches to add on to a safari
Some chill out time with the cool breeze of the Indian ocean may be exactly what you need after a week of early mornings and wildlife spotting. There are many options for you to choose from no matter which part of the continent you're in. Whether its Kenya, Tanzania or even zimbabwe there's a picture-perfect coastline waiting for you to discover.
One of the easiest islands to get to would be the Zanzibar island however there are many islands with very little tourists in sight such as Mafia and Pemba which are waiting to be discovered. If you're residing on the Kenyan coast there are many flights from Nairobi to places such as Diani Beach, Watamu and Lamumaking them very accessible.
In South Africa, you can find many flights for Johannazberg airport to nearby islands such as Mozambique, Mauritius and Seychelles. All of these islands ae a short flight away and will be a life-changing experience where beauty meets pure luxury.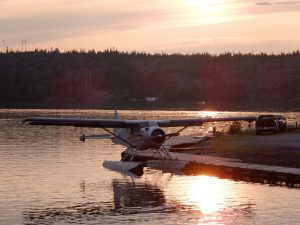 How to get there
You may think to get to Africa it's easy but it's not as easy as you think. Many major airlines fly from European cities to one or two of the major cities but others are not as easy to travel to. If your travelling from the states you'll need to connect to make a connecting flight through.
The main Airport hubs in Africa are Nirobi in for East Africa and Johannesburg for South Africa. There are many flights daily from these hubs enabling you to get to your destination. Furthermore, like many long-haul flights its best to book in advance to make a few savings, however, keep a lookout for last-minute deals too you never know.
When you arrive in African the main way to get yourself to the wild side will be by bush plane. These are little aircraft flown by expert pilots with high safety ratings. Furthermore, many of these countries will promote driving as a mode of transport but we highly recommend flying. Not only is this the fastest and safest mode of transport but you'll also get to see breathless views you'll never forget.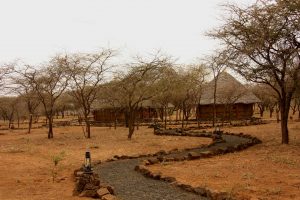 Where to stay
You may find yourself confused when it comes to accommodation in Africa as this is as diverse as the landscape. The larger accommodation type such as lodges has lots more facilities like swimming pools, restaurants and spas. Camps are much smaller with tenting accommodation and little facilities. If you'd like to sleep under the stars you can always take a mosquito net and sleep in the wilderness (also take a guide with you!).
If you like staying in the great outdoors you may find a mobile camp or mobile safari a great way to spend your holiday. These are camps led by expert guides that move to the best locations for wildlife during specific seasons. when it comes to accommodation many tourists ask about the bathrooms. Rest assure unless your thinking of going camping you'll find flush toilets as well as hot water at all accommodations.
Looking for some more luxury stays? there are many private properties available to hire on an exclusive basis. In many of the cities, you'll find anything from luxury hotels to amazing guest houses.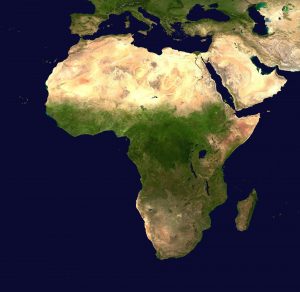 What does a safari cost? can I save money?
We all wonder how we can save money on a safari or make it more affordable.  There are many talks about Safari's costing as much as a months rent in order to hot water and a flush toilet. Luxury safaris don't need to break the bank. The first thing to consider is the destination you pick. Botswana is going to be top of the list on cost. Other countries such as Kenya, South Africa and Tanzania can be very cost-effective.
Furthermore, it's important not to cram all these destinations into one trip as this can be quite expensive. My favourite way to cut the cost is special offers ( who doesn't like them right?!). Trying to find special offers within the safari industry can be quite the challenge however if you think like your travelling on a beach holiday you'll find some. For instance 4 nights for the price of 3 or discounts on flights with the same company.  The most important thing to consider is the time of year you travel, travelling during school holiday or Christmas can make international flights quite expensive. It's best to travel off-peak this is where you'll find the real bargains.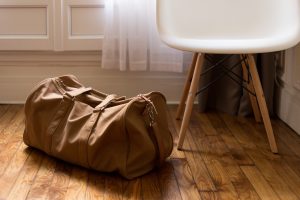 What to Pack: things to think about before you travel
Whether you love packing or absolutely hate it ( just like me) its something we have to do in order to travel. There are many things to consider when travelling on a safari holiday. Firstly many items you pack will depend on the types of activities you have planned as well as trips. Furthermore, it's important to remember the size and weight of your luggage as it should be soft and weigh 15k in order to fit in those small planes.
Need help packing read our blog Essential travel Items.
You may think when travelling to Africa it will be hot however it can get cold early mornings and evenings so be sure to bring a jack and plenty of layers this is one of the main reasons planning a safari is essential. Some essential items may include compy shoes, sunscreen, sunglasses mosquitoes repellent and a hat. In your hand luggage place items such as a camera, medication and travel documents. you may also want to bring along an iPad or kindle packed with books for you to read especially if you're going camping.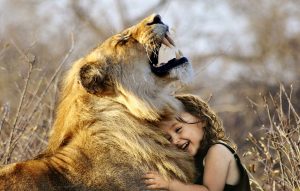 Is travelling in Africa safe?
There are many myths and rumours associated with Africa. These Myths are mainly rumours, Africa is vibrantly beautiful and a lively place to be. Like any country, you travel to there are some safety rules that need to be followed. In many cities, its best just to follow your instinct and common sense. In the wildlife areas, you will be briefed daily by professionals who know animals better than anyone.
Before you travel we suggest you visit your health care practitioner some countries may require medication such as malaria tablet or even vaccinations before you travel.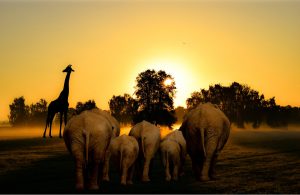 A typical day on safari
Most lodges across the continent have similar daily routines. This is mainly due to the animals being active from the night before making it prime viewing time. The day will start by you waking up to the sunrise ( where many lodges deliver a cup of tea or coffee to your door) you'll then head out on a game drive or walk depending on your booking. This time of day the temperature can be quite cool be sure to bring a jacket or layered clothing.
These activities can last between 3-4 hours with a break in between to have breakfast in the form of a picnic or just to stop for coffee and muffins. When you get back to the lodge you'll have lunch then its time for a Siesta ( yes these are common in countries other than Spain) this is where you can catch up on your beauty sleep or read a book on your Ipad or Kindle.
The afternoon actives kick start with afternoon tea served at 3.30 pm then straight back out into the wildlife for the second round of activities. In the evening your dinner will be served at the lodge. Some travellers may be lucky enough to have the opportunity to go out on an evening game drive. Youll have spotlights to help you source natures most nocturnal creators. What a great end to a magical day!
Enjoyed reading our blog about planning a safari? Are your friends or family thinking of planning a safari? why not show them this blog it will be a great way for them to start.